14k gold engagement ring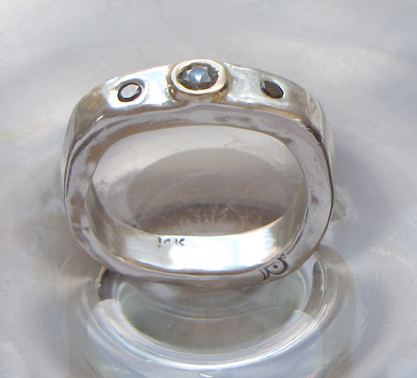 I love this ring– its always so nice to see engagement & wedding ring clients a few years later, and the rings, too.
I made this ring in 2004 before I went to study jewelry in Italy, and just saw it again for a little clean-up while I made them an anniversary ring to go with it!
Here's the original white gold ring with a central sapphire flanked by little diamonds.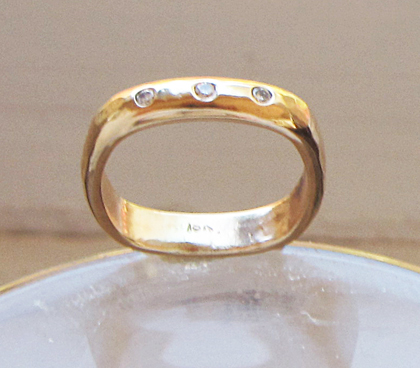 and here's the 5 year anniversary ring in yellow gold with three white diamonds.