18k yellow gold diamond engagement & wedding ring
a rather unique engagement/wedding ring duo. i selected a beautiful G color, 1.25 carat solitaire diamond and set the diamond in a "horseshoe" shaped prong setting, studded the sides of the setting with diamonds and forged a thick gold band to showcase the sparkle.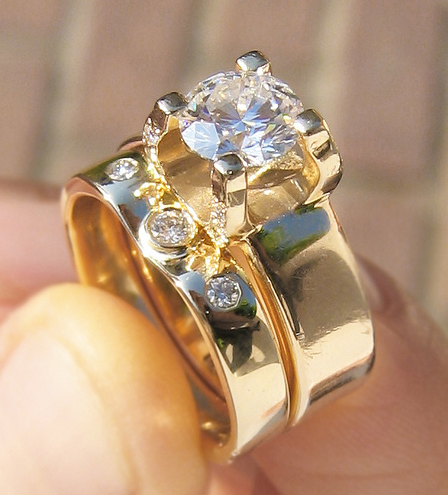 the wedding band required a curve to be forged in the center, so that the wedding ring would hug the engagement band. with three white diamonds, two flush set and one in a low domed bezel, the wedding band has a life of it's own.