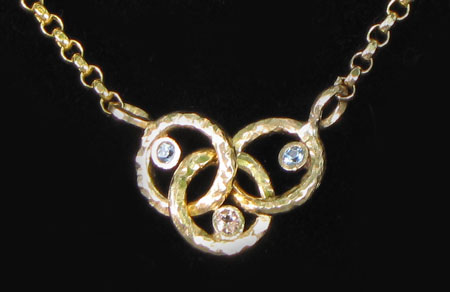 3 gold rings pendant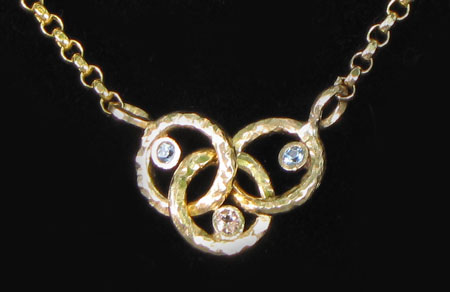 when he called asking for a gift for his wife who had just given birth to their son, i immediately saw three gold interlocking rings, with topaz for the baby's november birthday and diamonds to signify his wife and himself.
here is the funny part: he coached a usa olympic sailing team and she accompanied him to china for the olympics.
another pendant that feels good to play with.