Back to the studio after Pittsburgh; next LifeChain video soon!
Getting back to jewelry making and blogging about everything going on after a trip to my "extended" family home in Pittsburgh last week.
John took some fun pictures of the kids at the awesome Pittsburgh Children's Museum but I wanted to post this page that John and I worked up for the LifeChain display at Joe Bedford's Coalesce gallery at Kettner NIghts/NoLi Notte the Friday night before we left for the 'Burg.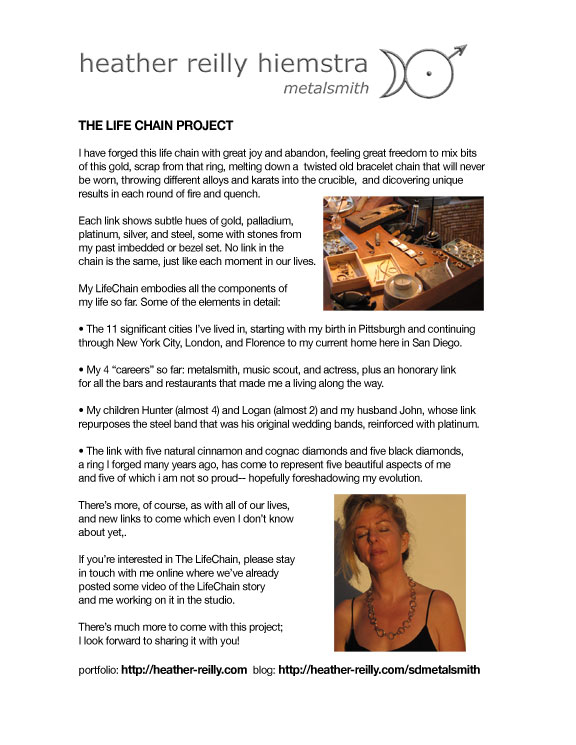 Thanks, by the way, to everyone who likes the LifeChain videos, I'm really overwhelmed at the response. John has assured me that he's editing the rest of the series now, so look for new jewelry videos here soon!