blacksmithing at michaelmas
well it has indeed been way far too long since I have returned to my humble roots as a blacksmith, but leave it to my children's school to pull my dusty old forge and big 250lb anvil out of the cobwebs for a smithing demo at the Housatonic Valley Waldorf's annual michaelmas celebration.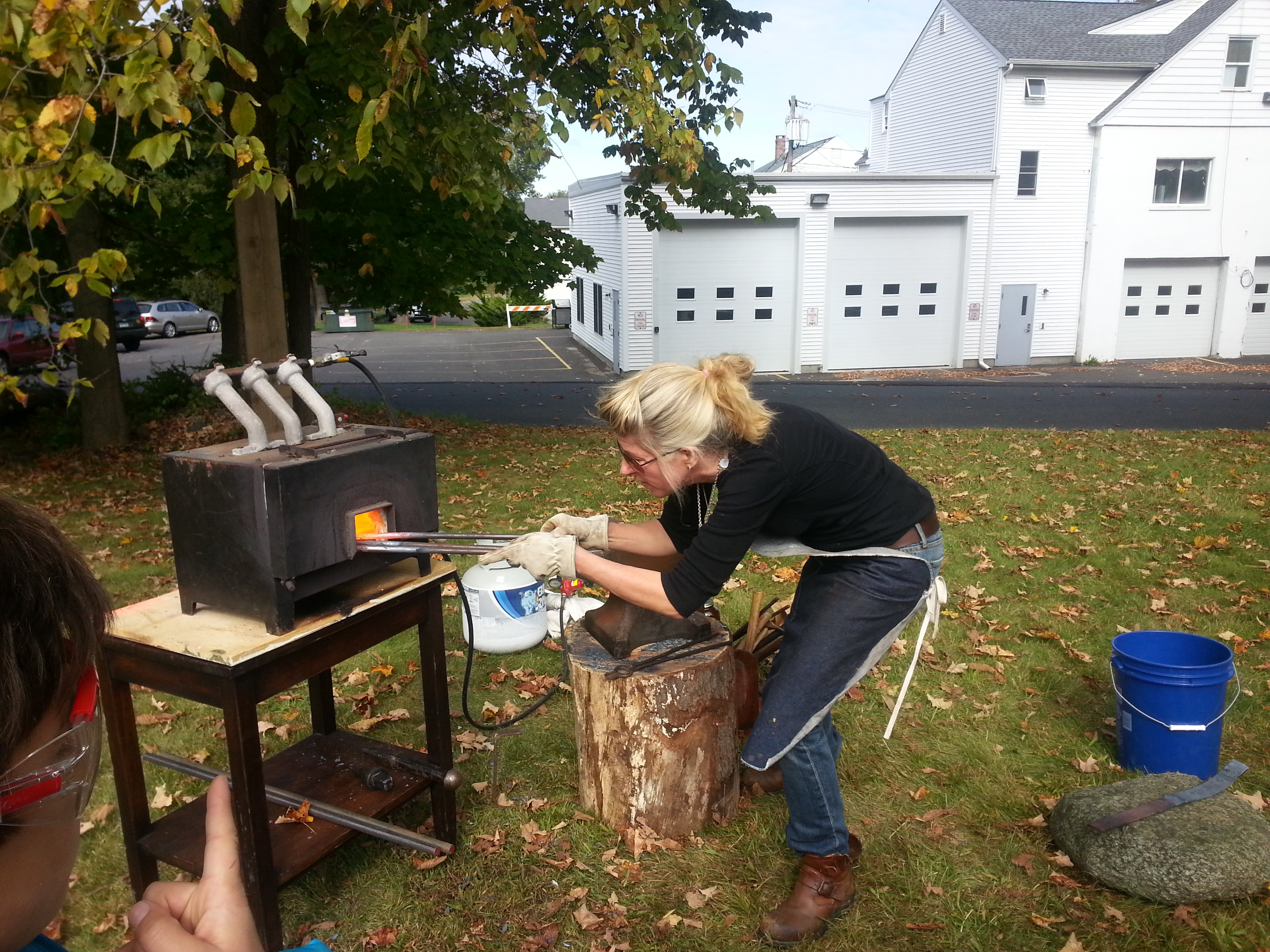 I was sent an email asking if I knew of any blacksmiths who would be willing to forge for the children's festival.
perhaps this was a trick question :)…
michaelmas celebrates the life of the archangel michael, who with his great sword of steel overcomes darkness by slaying the dragon who is tormenting the townsfolk…
no, I didn't forge a sword, but wouldn't that have been great!?
I fired up the forge and the put some irons in the fire and the children gathered around to see the sparks fly, symbolic of the meteor showers that fill our night sky this time of year. the older children came to the anvil and "struck while the iron was hot!", actually hitting and shaping the hot steel themselves with my hammers– they had a blast.
and we did manage to forge and finish a few iron utility hooks :)