burl ives, neil young, silver and gold
the kids have broken out 'rudolph the red nose reindeer' and once again the song 'silver and gold' keeps running through my head.
this has happened every year, even before silver and gold became my career as a jeweler. I have to launch into a good hearty rendition of neil young's "powderfinger" to get burl ives out of my head :)
but for everyone shopping online, I digress…
a question people always ask about the trinkets: how do I wear my trinkets with my other jewelry?
the answer is 'silver and gold', or actually silver and platinum and gold most days.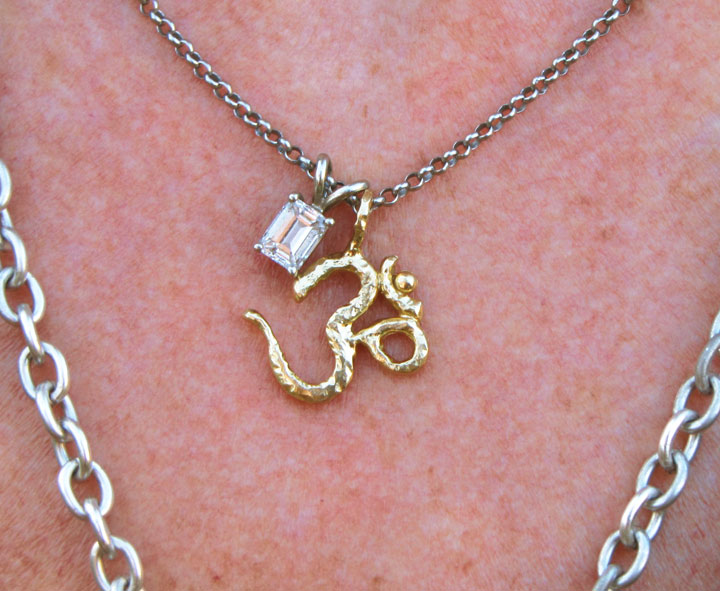 rarely do I ever take off the emerald cut diamond that john gave me so many years ago. it is my version of my engagement ring. but gold vermeil is my offering this season and I wanted to wear my golden om.
so given the sparkly nature of the season, I am going to wear my golden symbol of calm right next to my sparkly diamond symbol of love. this sets the tone for lots of sparkly silver and gold as the holidays progress
silver and gold….
and now you'll excuse me as I sing another verse of neil young, burl ives has taken over again.