celebrate with me: six years clear!
i am a cancer survivor.
in fact, today as i write this tonight, i celebrate 6/13/06, my six year anniversary of being cancer free. six years ago, 6/13/06 a miracle doctor cut out an egg-sized tumor and 21cm of my colon–
from that moment on, i have never been better. ever.
if you've been following my work for a while, you know that this spring was a different kind of magic for me. for the first time i developed a fully production (not custom or individually crafted) line of jewelry in the trinkets and they got a tremendous amount of attention through their appearance on the TODAY show.
what you may not know is that the evolution of these trinkets pulled me through these past six years: the meditation of making each one individually, the people I've touched through them and the new friends I've made, and the universal meanings and messages contained in their symbolism:
the wishbone > our deepest wishes
the ohm > our rejoicing in being alive
the peace sign > our ideals of harmony & serenity
the zodiac > the eternal return of seasons & life milestones
a powerful lexicon for a mother, metalsmith and fortunate survivor of one of the greatest health scourges facing us today.
of course, my heart still yearns for the personal & private immersion of bespoke/custom jewelry design, and the universe granted me that in abundance this spring, too– one commission has actually given birth to a beautiful new life affirming pendant that will soon be an official new addition to the trinket line. (hint: some of you may have seen the photos on my facebook jewelry page last month)
anyway, i want to celebrate.
i always do this time of year, and especially this year, so it is with much gratitude for all of this, to the universe and to all of you that I offer my friends and fans my very best wishes indeed.
so here's the deal: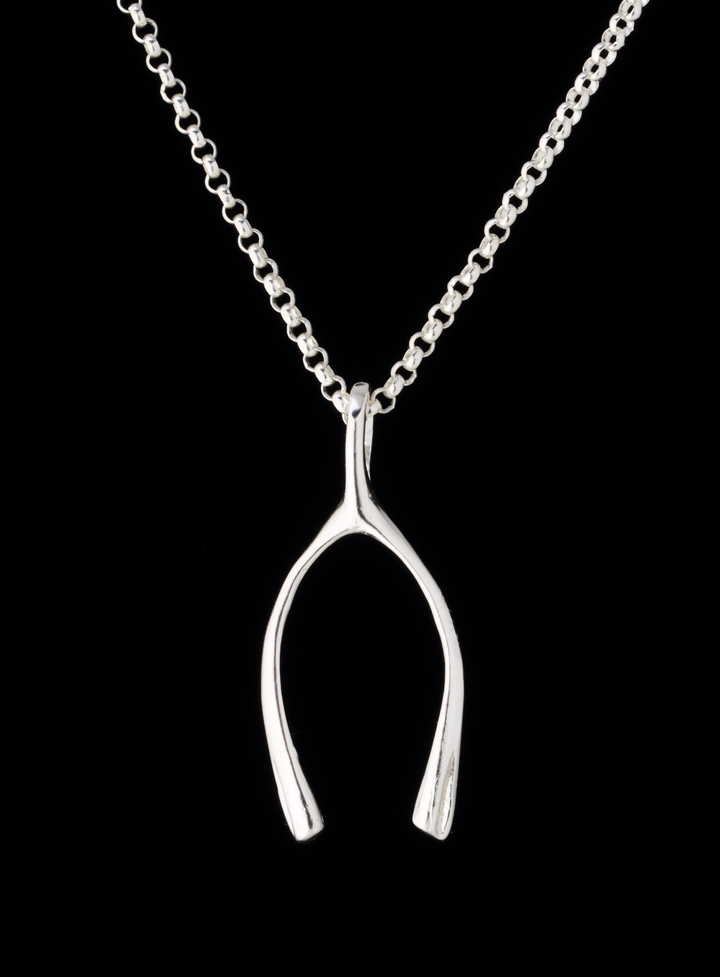 john made a special page with a special price on the most popular trinket of the Steals and Deals sale, my small sterling silver wishbone pendants.
if you already get emails from me, check them tomorrow morning (June 14) for a message from me with a special URL & password to get a small wishbone at a special price of $66.13 (regular price is $117).
The special is good for six days, or through midnight next Tuesday, June 19, 2012.
if you don't, click here to sign up for my mailing list and check your email for the confirmation message. when you confirm your subscription, you'll get the link and the password straight away.
the wishbones have made many powerful connections this spring that have made me so happy to hear, like this post (Facebook again) from my new beautiful friend Michelle wearing her wishbone necklace.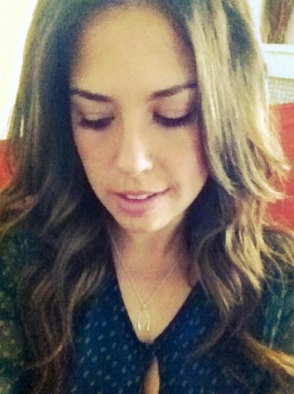 "Grandpa and I had a tradition of breaking the wishbone, I came across this piece randomly and had to have it! It came in today! Truly appreciated, thank you Heather!"
– Michelle
please feel free to share with your friends or anyone you think would appreciate the wishbone necklaces. just like Steals and Deals, there's no limit, either, so if you need a few extra for gift-giving later…..
be so well,
heather