a difficult forging, but so happy with the results
a really wonderful client of mine has been asking me for years now to forge her a cross.
a really big cross (2.5″ long!) out of her old gold pieces. and finally we did it and man, was it a challenge for me.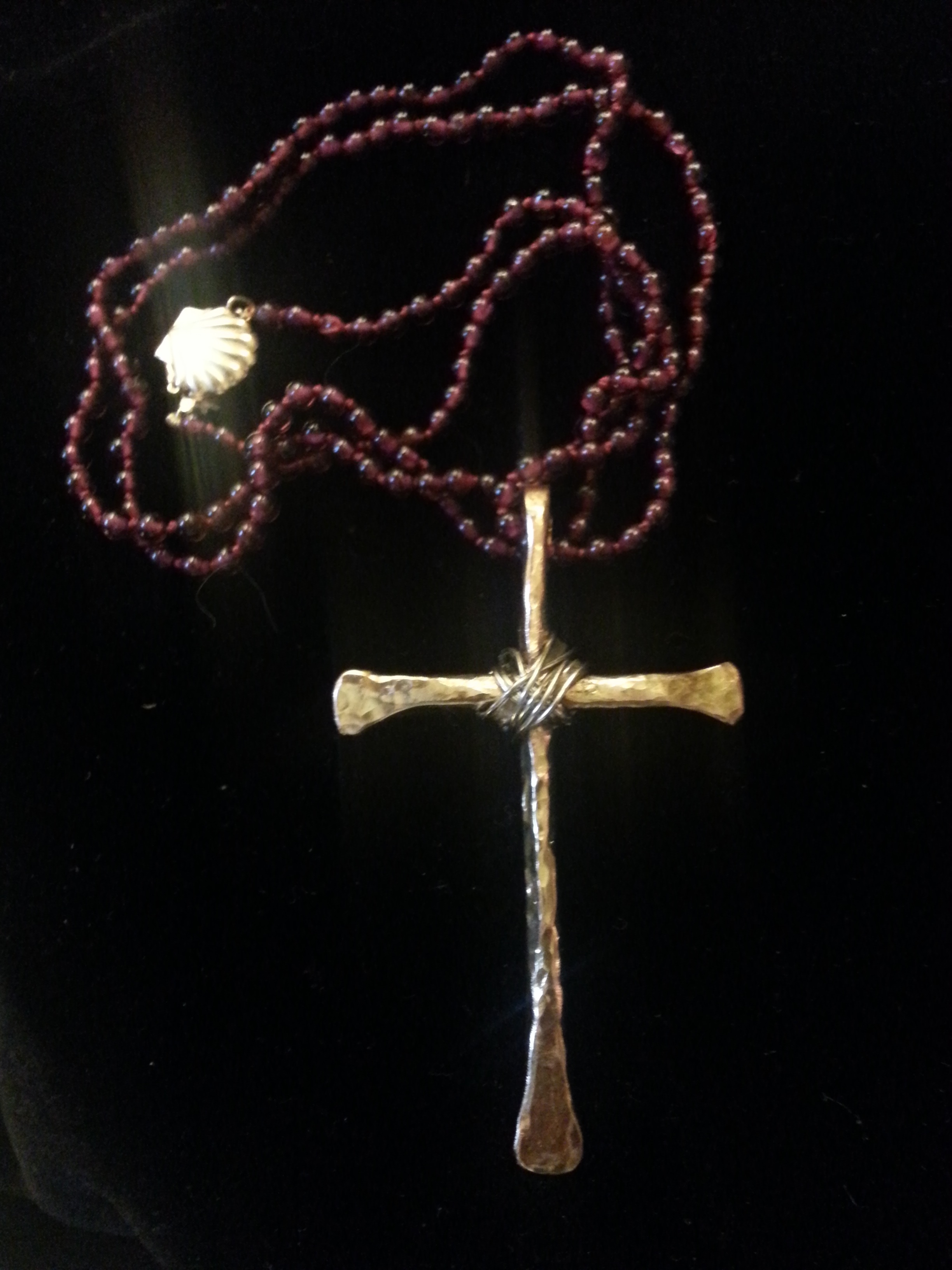 I don't know if it was the forging, the white gold wrapping, or really just the enormous significance of this most iconic symbol…but it took me so long to make and in the end, I just had to say "you are finished!" and send it on it's way.
and today she receives it and send me this:
Dear Heather,
I love the cross! It is just perfect! Thank you so much for your hard work! It is always such a pleasure to work with you.
I have the best clients in the world, thank you all for entrusting me with such beautiful commissions, I am so grateful