forged iron rose wedding present
all time favorite piece.
ever.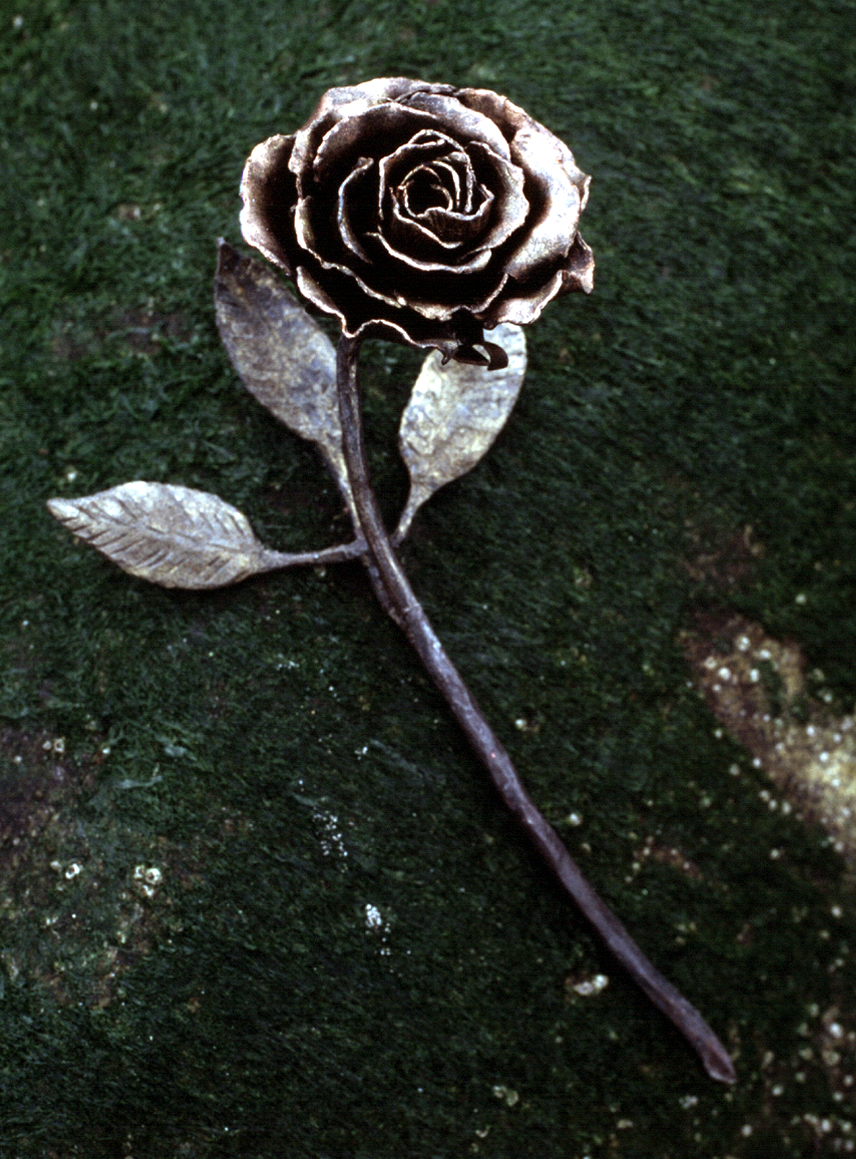 forging flowers, many trials before realizing anything remotely worthy of mother nature's glory…
this one i felt. it forged itself.
i formed petals one upon another with pliers that i have torched and tweaked, made a small peen hammer to etch the petals, forge welded ever so gently the stem, forge welding is good for the soul i tell you…
this is me, the root of your jewelry commission.
a wedding present, given in spain by us.
i learned to forge foliage from dorothy stiegler, thanks to a scholarship from the American Blacksmith's Association of North America. what can i say? she is a goddess and i hope to forge under her instruction again someday.