happy birthday to me!
ahh, i love my birthday and yesterday i got what i really wanted. a bit of sleep. it was too tempting, so cozy as i lay down with the kids for afternoon nappy time. too be honest, i think i am fighting the cold they both have had…garlic warrior here i come!


yes, tired but inspired. we cleaned the studio yesterday and as the sun gleamed through the doors today i took a moment to bask in the sun and be thankful for my hammers, my rolling mill, anvils and various implements of fire. reflected on the creations of the past year, who they were created for, the challenges through which i have grown as a smith and an artist. how funny to hear me define myself and yet how affirming.


one of my favorite custom engagement rings is back in the studio as i create a matching wedding band in 18k yellow gold. stunning ring. such weight in solid platinum with really beautiful, conflict free diamonds, (yes, very conscious of conflict free mining, the kimberly act as 'tis called in the industry). the diamonds in this ring are actually man made diamonds. perfect in every way.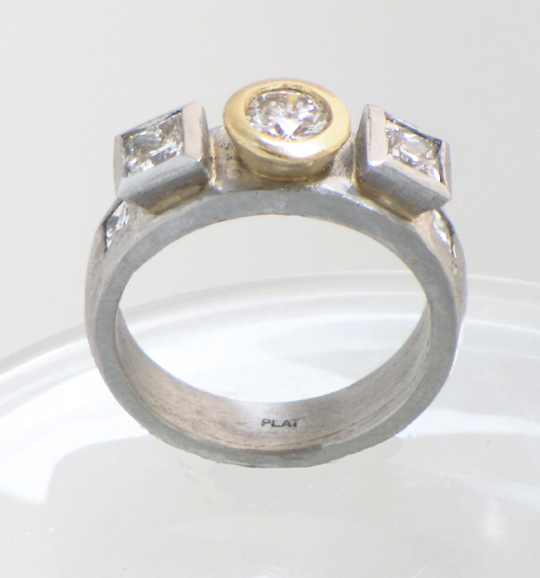 continuing work on a really meaningful commission brought on by the life chain project. sue and i are designing her life bracelet. each charm made individually to celebrate and aspect or person in her life. to celebrate her 50th in march. so enjoying it, but no pictures yet.
for my birthday gift to myself i am making the aquarius pendant for my astrological symbol jewelry. the symbol makes me think of lightening and at the same time, i love the intimacy between the two lightening bolts, nestled together. i haven't finished it, but hoping to in the next couple of days.
so thank you for sharing my happy birthday to me musings. i am so very very blessed.
spread love, share peace, and be so very well,
heather