I don't make resolutions, however….
oh so many blog posts have come and gone through my head since ringing in this silvery new year.
I don't make resolutions, however I did gently suggest to myself that I would blog frequently. this, I know, is the best way to reach out to all of you with coolfunkysexyunique style… the way to connect with those of you excited and inspired by platinum gold silver bronze, steel, rough, raw diamonds, one of a kind precious gems. jewellery with an organic story…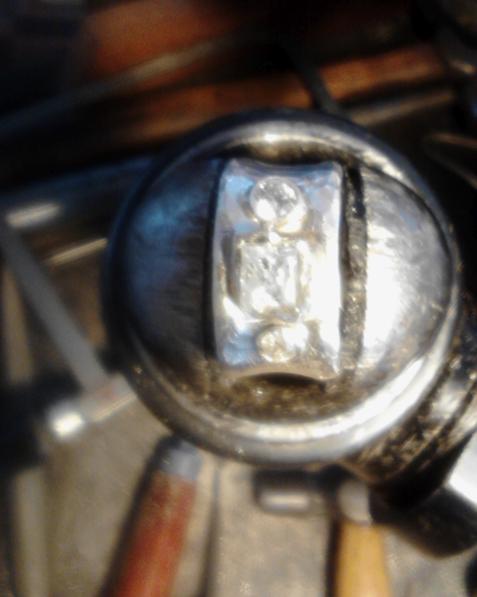 working on some really funky pieces right now. a chunky sterling puzzle piece pendant, and a rockin' engagement ring rehab, a marquis diamond engagement ring, reset in a chunky platinum band (her present to herself). here's a pic of the princess rock n' roll diamond rehab ring on its way at the bench.