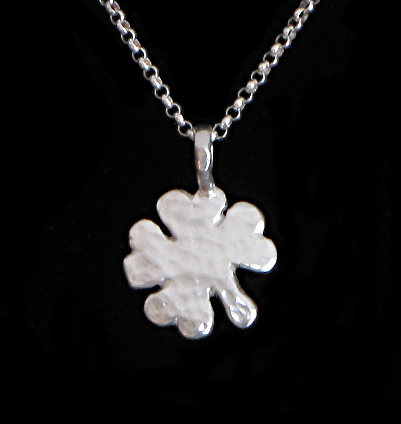 lucky four leaf clovers
whimsical is not a word I would use to describe my jewellery, however when I forged a little four leaf clover for my cousin this christmas, I found myself feeling so … happy … it would seem that forging a good luck trinket was just what I needed to bring a smile to my face.
just in time for St. Patrick's Day, I have 21 four leaf clovers to share with all of you who wish to spread a wee bit of good fortune this March, with free shipping this week to boot, so click here to get yours! (they are also the first trinket now available in my being-remodeled online shop– which is a story for another day. the peace signs, zodiac pendants and everything else will be up again soon)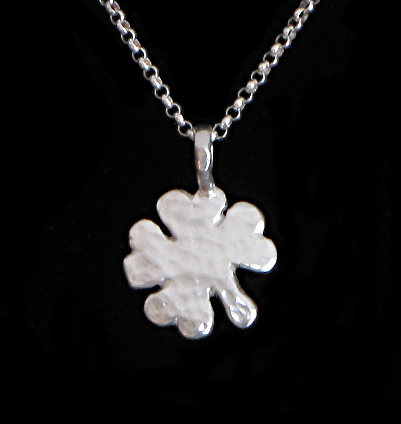 unlike the rest of my trinket line, these charms are forged solid (rather than the outline). starting with an ingot of silver, I hammered the metal flat, cut out the rough shape of the lucky clover and then began filing until my four leaves had that happy heart shape.
did you know that according to legend, each leaf of the clover represents something?
the first is for faith, the second is for hope, the third is for love, and the fourth is for luck.
i love that :)
I am half irish, (with the temperament to prove it), and I remember my grandfather saying, "you know, the irish are historically an unlucky folk, but the grand thing about them is that they just don't know it… they believe they're lucky, and therefore, they go about life with a smile on their face."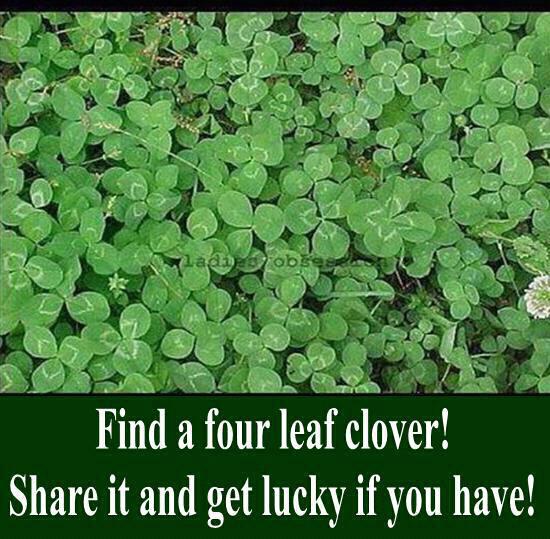 to me that pretty much sums it up. luck isn't something you have or you don't have. luck is something you believe you have …
so if you believe yourself to be lucky, then just maybe you'll be able to see the good fortune in the coming of each and every day.
so this st. paddy's day, may you find yourself with a wee bit 'o faith, hope, love and luck… and if nothing else, a tasty pint 'o guinness in your hand!