megan's take on her virgo zodiac pendant
in addition to some lovely comments from fans who purchased trinkets through the Steals and Deals promotion, I also received some great pictures of people wearing their pendants, including this one from my sister-in-law, a talented creative in her own right, who added this beautiful customization to her trinkets.
"I got my pendants today from Heather Reilly Hiemstra! Along with special extras, including Logan's drawing. Smiling from ear to ear tonight :) :) :)"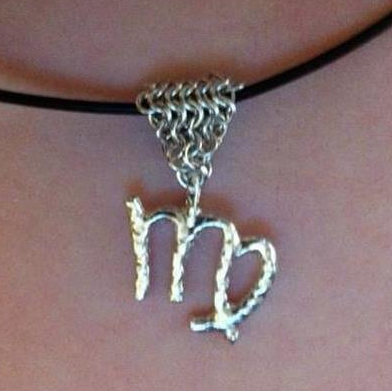 I love this! if you do, too, let me know and I'll keep bugging Megan to make this collaboration happen on a regular basis for purchase on the site!