my rust studio ROCKS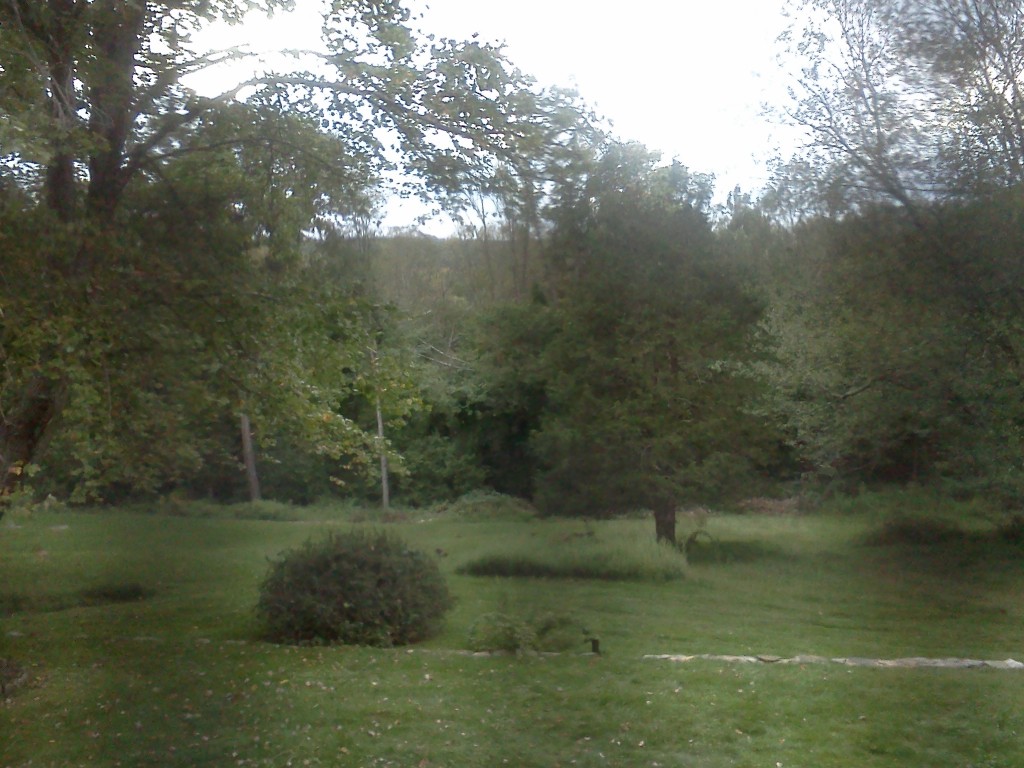 redding, connecticut has to be one of the most beautiful places in all of america. I am absolutely in love with my new home here with the wild turkeys, the deer, and the really large sounding bullfrog in the boggy pond (are there big bullfrogs here)?.
moving in the midst of a hurricane is always an adventure, but we have settled in so very beautifully and my studio absolutely, positively ROCKS… check it out, even my furniture and artfully neglected rusty anvil match the cool rusty toned (ahem) linoleum. I can't help but make beautiful things with this vista.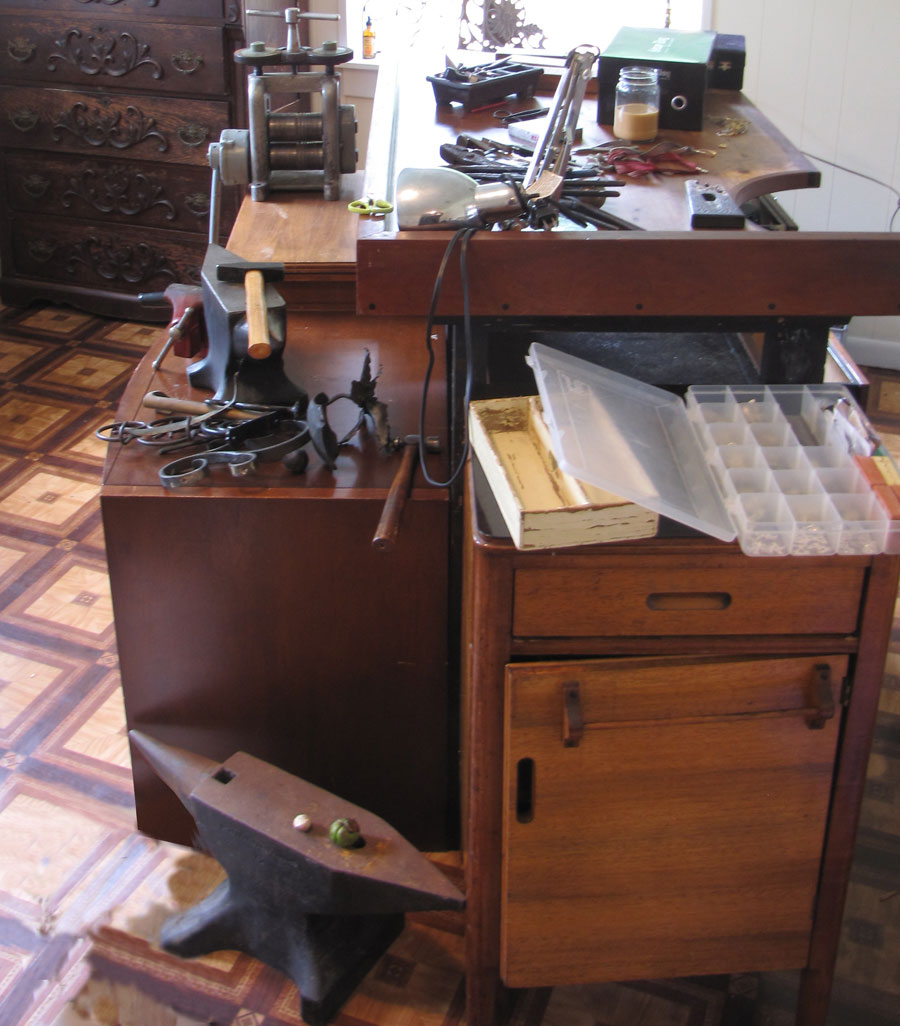 I finished this sweet little sapphire and gold ring, right before I sent the studio off in the moving truck, all hand made 18k yellow discs soldered together with a lovely deep blue sapphire bezel set in rich warm gold. I'll have to find the picture, as its a great example of what you can do when you melt down gold and start anew. sweet, little and rather unique, my friend beth's design for her sister in law who just gave birth to a boy, a sister's "push present" if you will :)
~ looking forward to receiving sue's "disco" gold earrings to melt down and create anew. dig out that old gold. gold is good right now, brings some of this sun with you as the days get cooler ~
and I do so love melting it down into molten…
be so warm and dry
heather