peace sign earrings
i almost forgot about making these entirely, since I don't wear many earrings myself and I hadn't had an order for them since we switched over the site from the old marketplace one to the new blog set-up, and the old earring listings came down off the net.
anyway, shortly after we got the peace sign jewelry page of the new shoppping cart set up here with WordPress, I was very happy to hear from a repeat client saying how much she wanted another pair of these! (she had been unable to find my old listings on Google this year and had lost email info, but came across the new site- finally. John assures me this will never happen again…)
so now i like these better than i remember liking them before, so up they go.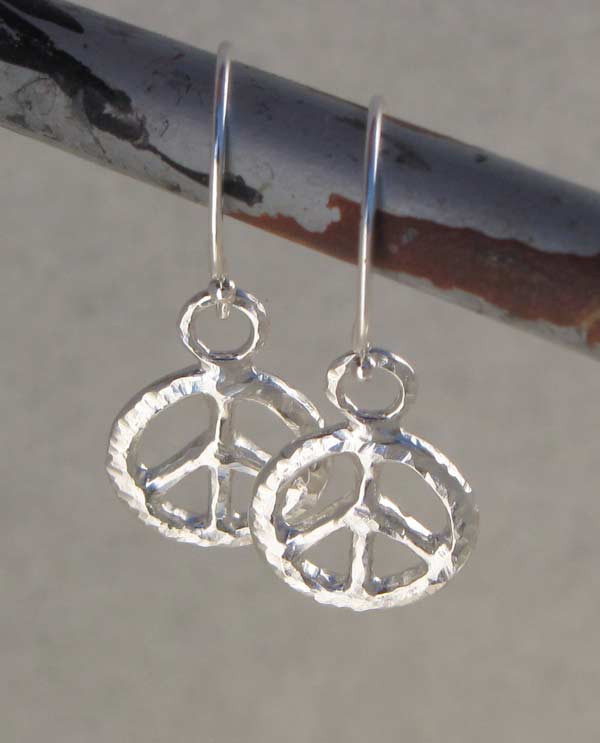 my original small peace sign earrings in sterling, with a simple sterling wire, now available exclusively online at heather-reilly.com!