platinum diamond wedding rings
another one of my favorite sets.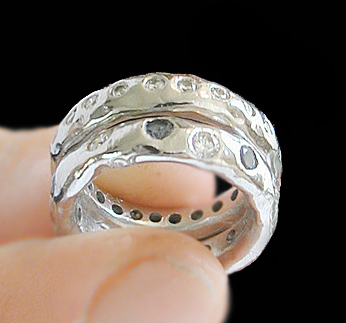 forged platinum wedding band with flush set smoky blue diamonds alternating with white diamonds. the blue diamonds are so unique, almost grey. she came to me years later to design her anniversary band. at this point she was fully bedecked with my forged bracelets and wanted to continue the theme…so the matching forged platinum anniversary band, studded with flush set diamonds, was a perfect compliment.