platinum sagittarius zodiac pendant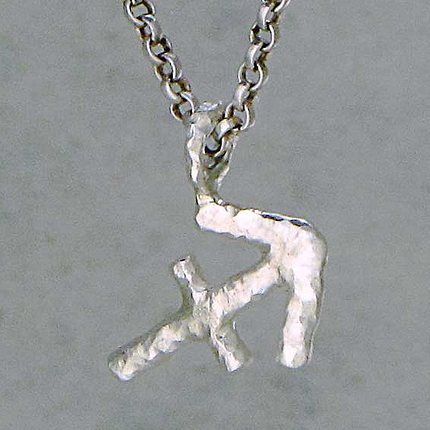 here is a photo of the first platinum zodiac pendant, fresh off the jewellery bench! oh how I love to forge in platinum. those of you who regularly read my blog have often heard me wax poetic about the joys of forging in platinum… and here I go again! so malleable, so durable, doesn't require any solder (read, no discoloration whatsoever!) platinum welds to itself thus creating a completely pure piece of seriously valuable jewellery. the texture is buttery soft, and the depth of color is not to be rivaled.
the sun has only just entered scorpio, but sagittarius is just around the corner and the holidays are hot on the archer's heels!
and here in redding, connecticut, we have 17.5 inches of the mushy white stuff. most of the state is still without power, however, we have just been restored to toasty warmth, thank you!!!
HAPPY HALLOWEEN everyone. please, keep your four legged children safe inside!