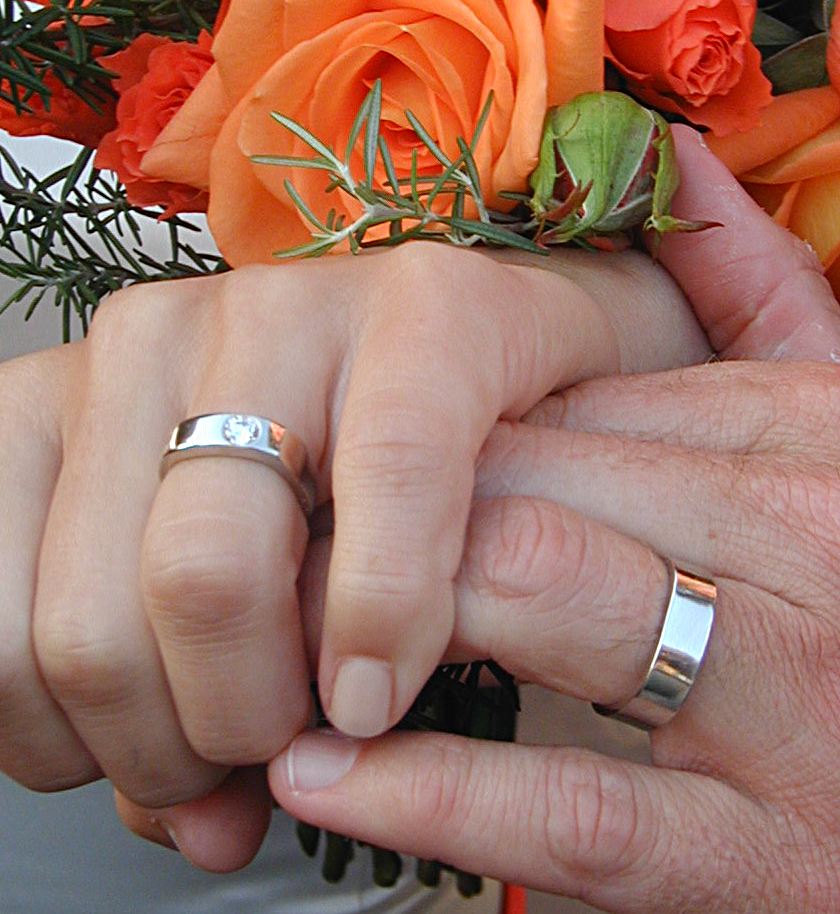 platinum wedding bands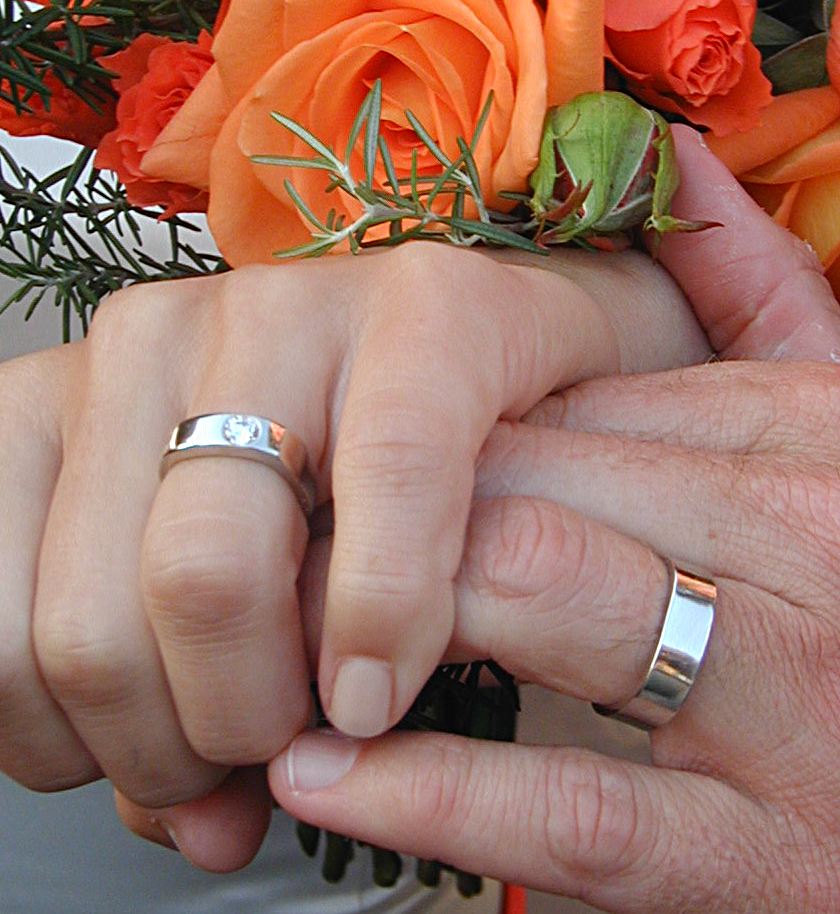 her engagement ring is her wedding ring, she was specific, one ring to wed.
the bands, forged to exact proportions, were commissioned by an architect, with an impeccable eye for design.
ring is a lesson to the wise. when your jeweler says, it needs to be a wee bit more snug, do not argue.
this groom flung his ring into the berm aside the cliff overlooking the pacific, on his wedding night, rocking out on the dance floor. he found his platinum wedding ring 4 months later, by thrusting his hand into a snake hole on the cliff's edge. didn't even need polishing.