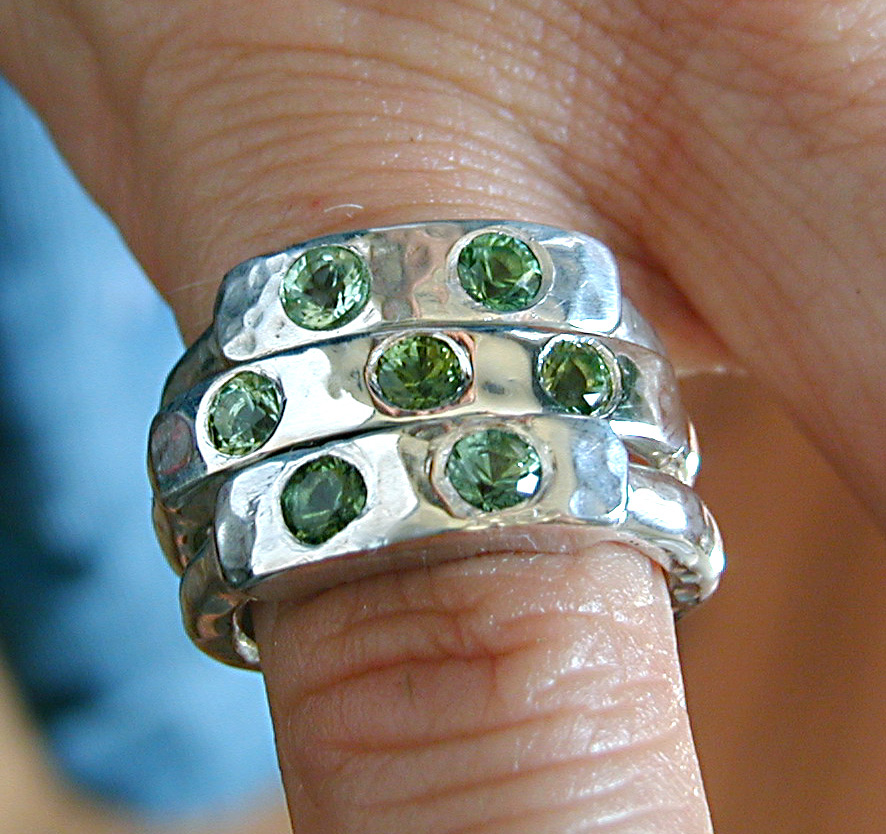 stackable, forged sterling silver tourmaline rings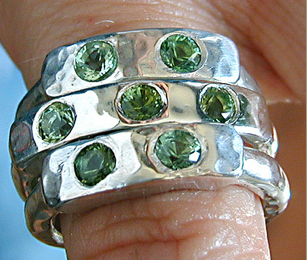 rarely do i effuse about an image of my work…always seem to find the one aspect of the piece that i would like to change, one more time on the anvil, but this photo really captures what I love about these silver rings.
i see the watery sparkle of the sea in these green tourmalines set in the buttery texture of hammered sterling silver– i love these rings!
this stackable design lends itself beautifully to mother's rings, birthstone rings and other custom gemstone combinations.
the square top of each band is approx 4mm and the ring shank or round band is 3mm, which makes for a lovely, comfortable weight.
i want to make platinum bands like these with smoky blue, black and white diamonds.
anyone?