sterling silver forged bar bracelet
one of my classics, a hand forged sterling silver bracelet.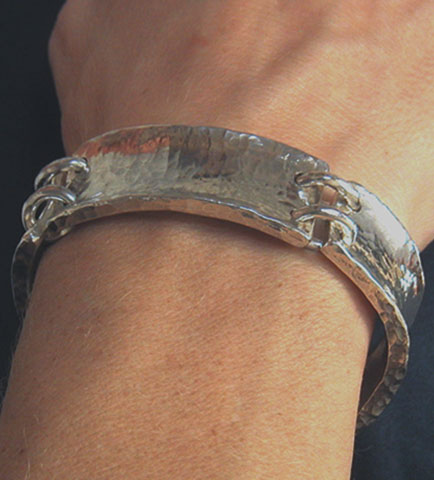 I start with an ingot of silver, draw it out with hammer and mill, and forge the bars concave.
the final result is definitely weighty, so sexy on a man, a statement of strength on a woman
this bracelet seems to forge itself to it's wearer.
as beautiful Tom said…
"Thought you might like to know that the bracelet has fused itself to my being – hard to explain why. People have commented on… how naturally and well it seems to suit me. Feels that way from the inside as well.
"