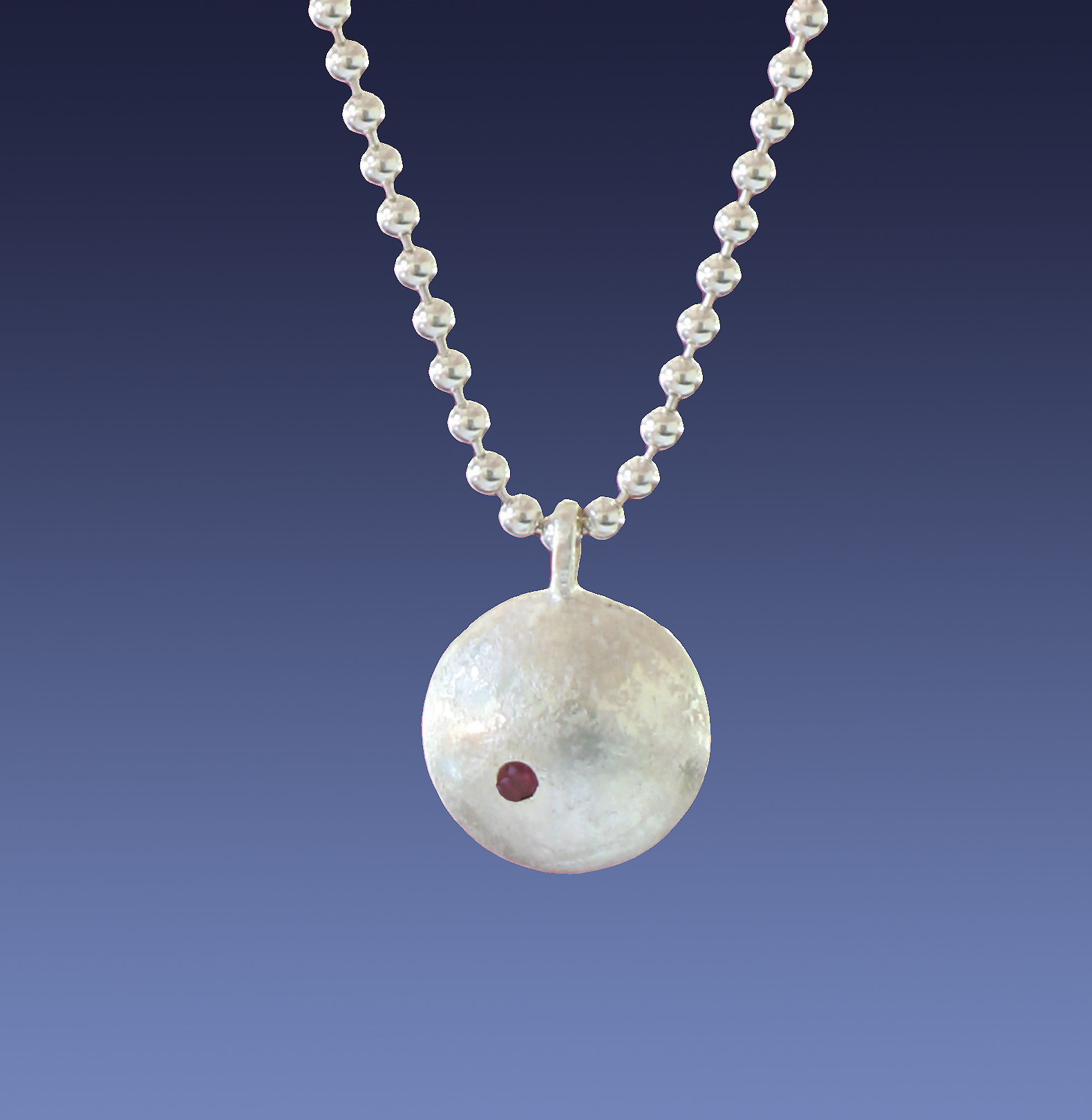 sterling silver orb with garnet on ball chain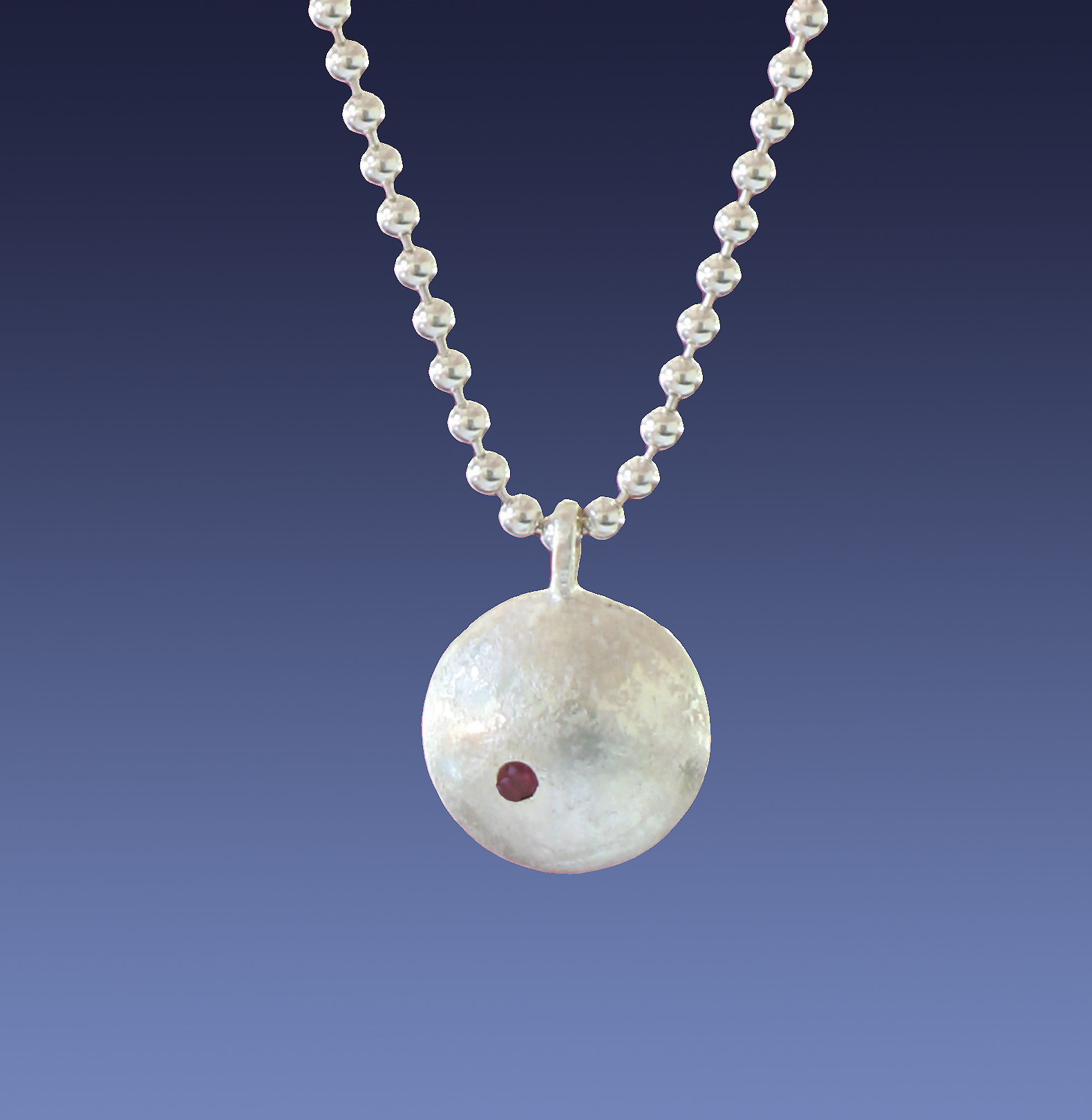 another example of recycled silver.
i melted the ingot of silver and was so pleased with how the fine silver came right to the surface of the orb, producing such a brilliant white texture.
i set the garnet and here is the really romantic part:
he wanted the pendant to hang in a very specific spot on her chest, so he measured while she slept and i made the chain to fit.
love…