sunflower trinket
Sunflowers have always been one of my favorites, the only flowers I actually find myself splurging on at the farmer's market. their big smiling faces just make me so happy….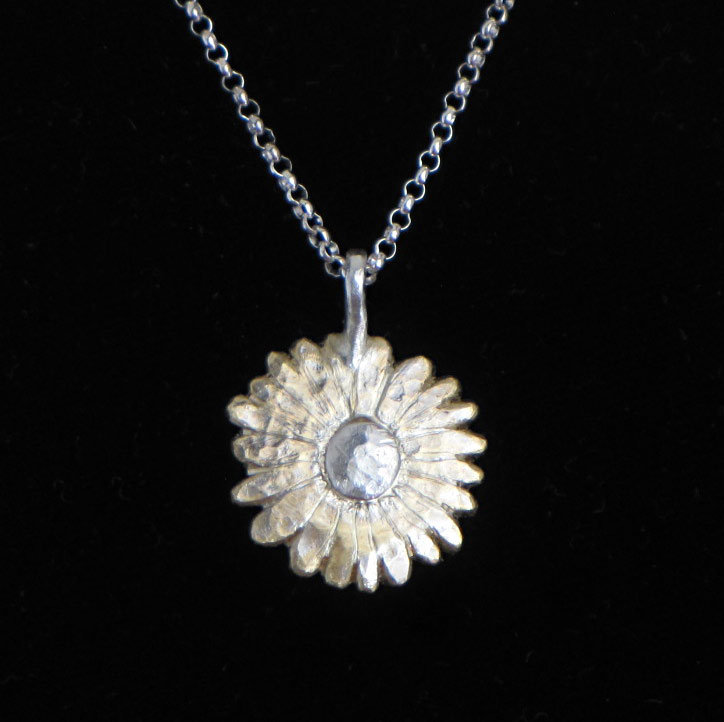 so when I was asked to create a sunflower pendant to present to my daughter Logan's teachers, I thought "how perfect!"–
Logan is in the "sunflower nursery", early childhood program at the waldorf school here in ct and her teachers are, well let me put it this way, John refers to them as "the toddler whisperers".
oh, but wait a minute… *I think to myself*… forging a sunflower is going to be really hard!!! so many petals, and if I make them all uniform, the sunflower won't be believable… and if I make them all funky, like the sunflower I had in front of me, then it will look all… funky.
so here is the result of my forging, my filing and fiddling. I think instead of calling the trinket a sunflower, I am going to just call it "my flower".
… and I love it!