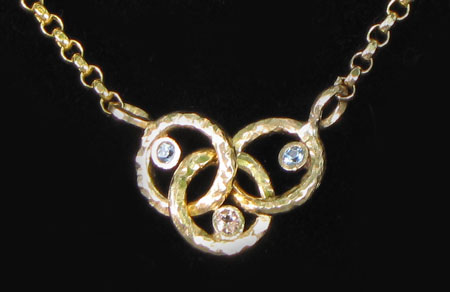 swimming in the ocean
i am an ocean child.
the kids and i have just returned from a three week holiday. first in old lyme with my mom, the kids learning to swim, being crazy little fish with their cousins. then off to the water's of newport with my dad at the new york city yacht club's summer residence at harbor court, newport, rhode island and ending with our pittsburgh cousins in stone harbor, new jersey.
oh yes, and i have also fallen in love with redding, ct, a delightful little town in fairfield county. life is really very good to us and i could not be more grateful for the ocean, my family and the serendipity of running into old friends.
and my jewelry always looks better with a tan :)
before i left for our beach holiday, i finished this gold birthstone necklace. three forged gold rings with hammered texture, three bezel set birthstones, with the birthstones representing mommy, baby and daddy, rings forever linked together, but able to move freely.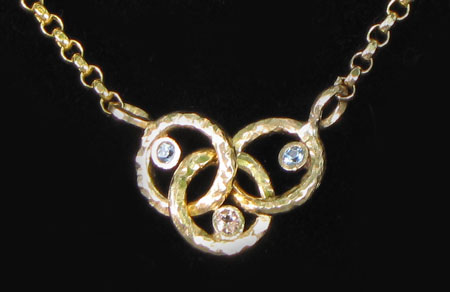 this piece was so much fun to forge and here is the cool part:
mom and dad had a courtship during the china olympics as dad was a coach for the us olympic sailing crew and she joined him there while they were dating. i didn't know about the olympic connection, however, when i designed this necklace, the three rings just came to me while i was chatting with him about her "push present". the image of three rings, forever joined, but able to move freely.
this is why i like to talk to you all before i design for you :)
be so well and stayed connected, change is afoot!
heather