things i learned from the TODAY show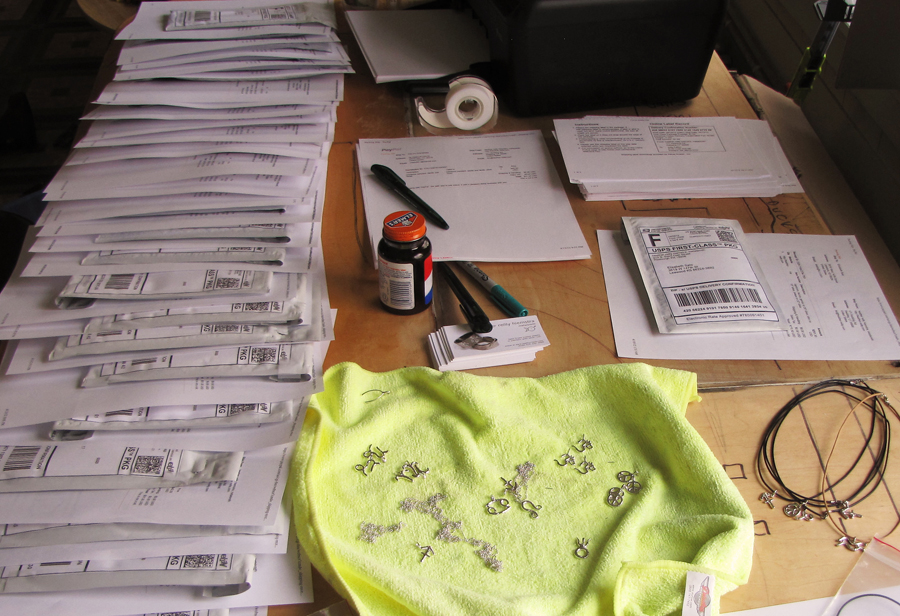 not a title I'd ever thought to see on my own blog, but there you have it. its been an experience delivering 1500 pieces of jewelry all ordered in one day, not the usual for my quiet little studio.
a higher ratio than usual of packaging, printing and envelope filling will give you a new perspective on your work, and I realized that I liked knowing that each order was handpacked by me just as much as when i send a custom order. I could definitely do without the printing war, but I now appreciate the USPS development API in a way I never thought possible (after John explained it to me) as well as the beauty of barcodes and the lack of lines at a rural post office!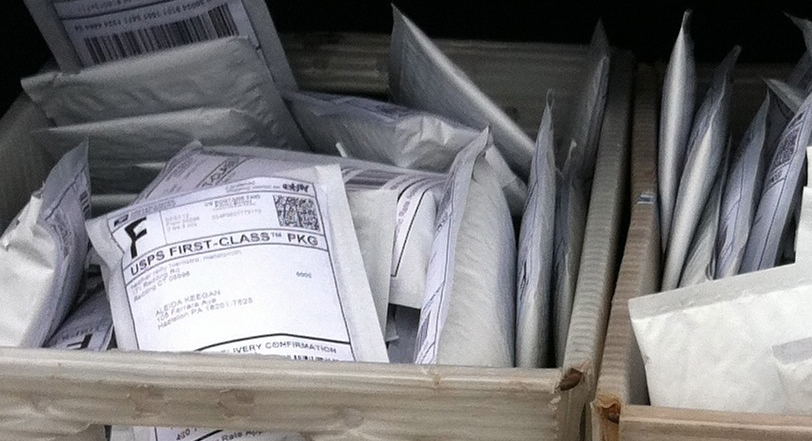 i'd much rather spend long hours with a few hammers and my torch than with scotch tape, labels and baggies, but we already knew that. I never wanted "business" stuff taking away from "smithing" stuff, and long time fans already know that I focus on custom work and that the trinkets have each arisen out of a custom jewelry request of one kind or another.
I took my time getting to a large scale production and promotion like "Steals and Deals" because I wanted the jewelry to stay hand made and high quality but didn't know how that would translate into the lower prices (cost and retail) that these kinds of promotions require.
so the second biggest thing I learned from the TODAY show was how to do just that, find a production alternative where i still handwork everything to the same quality but get my time and prices down. I actually learned enough to reduce my regular prices on the small trinkets by over 30% as reflected on the new online shop page. more on how this works later.
the most important thing I learned, though, is that a change in the production process (done right!) doesn't change the impact of my work or the response from my wonderful clients. I have received many happy emails from Steals and Deals purchasers so far but I want to share this one to both make my point and let you all know again: this is why I do this!
be so well,
heather
"… one of my co-workers was having a bad day. She saw me wearing my wishbone necklace and said "I love your necklace! It makes me happy!" She said it reminded her of her childhood and always wanting to get to the wishbone…I told her how I came about your necklace and that I had such a good feeling from it that I had to keep it and order more! I guess I can feel the love in your handiwork, and the energy just spreads."