yellow gold ring with rolling white gold diamond band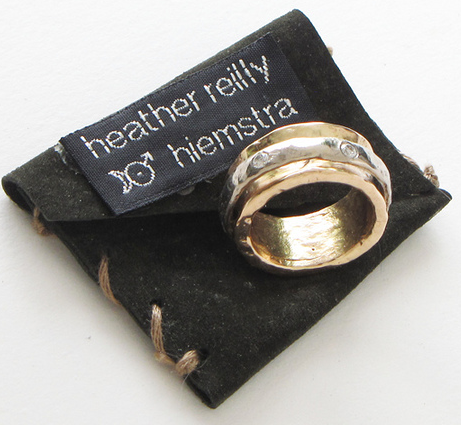 a rather challenging ring to fabricate! the base is a yellow gold, forged concave band. a forged white gold band, studded with diamonds, rolls atop the yellow gold band.
my client, a most lovely woman with a real eye for design, had been looking for a jeweler to realize her vision. apparently, many a jeweler had turned her away! indeed, this was a challenging commission, but in the end, a most satisfying one.