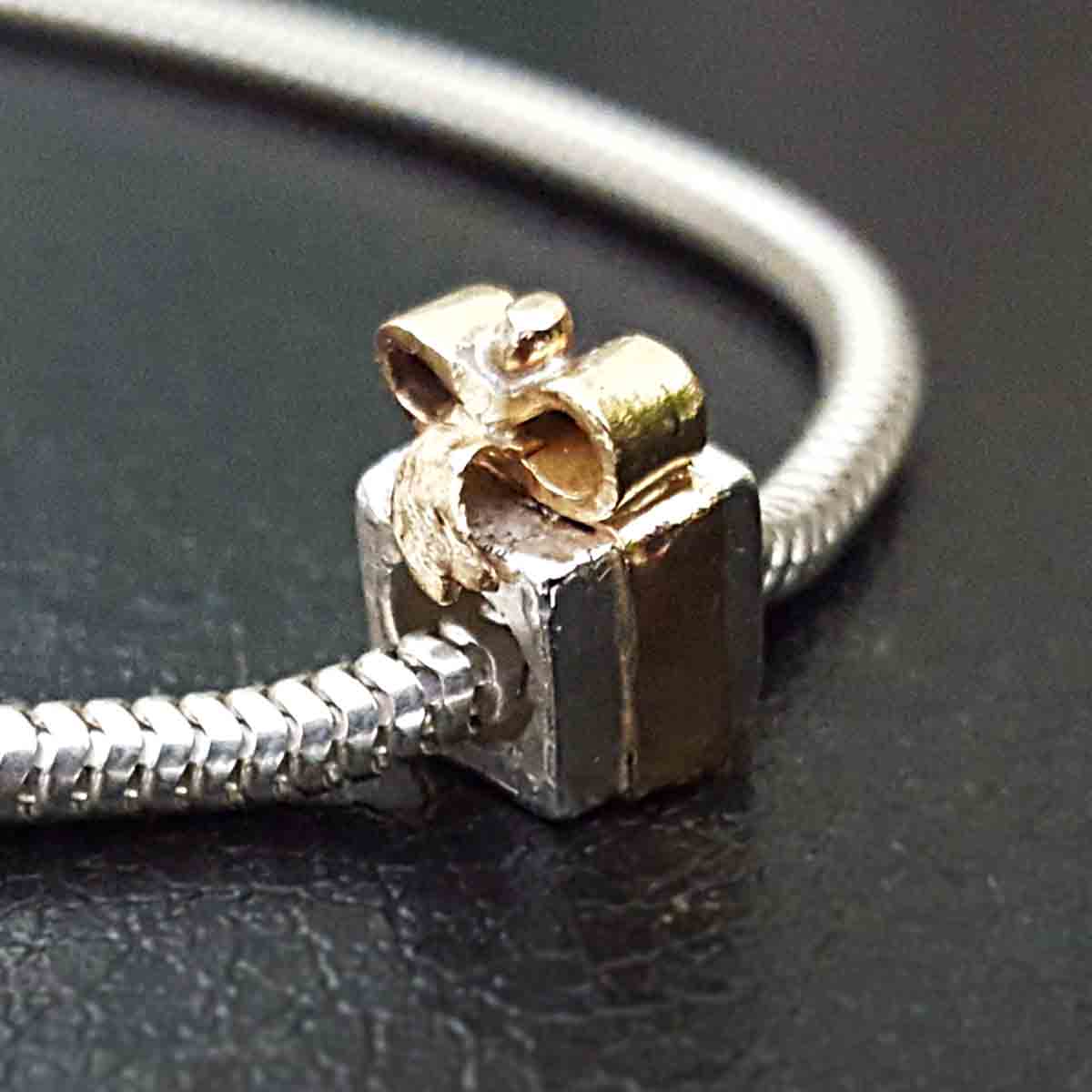 bespoke pandora bracelet charm
making this Pandora bracelet charm was a new commission one for me… its really a bead, not a charm in my usual vein.
create a custom pandora style bead for one of my all time favorite clients and his lovely wife at christmas? you know it!
she wears her pandora bracelet all the time and he wanted a "present bead" to add, so… sterling silver gift box with hand forged 18k yellow gold ribbon.
now, I get commissions for "ribbons" all the time, and they are often more time consuming and graceless in the forging than they look in the final wearing. I had absolutely no time at all to make this – I got the call with only two weeks until xmas (all time fav, remember?)
but this little ribbon practically forged itself. maybe it was because 18k yellow gold is such a joy to forge, so malleable, or maybe it was because I knew I had no time to do it over. maybe it was the season. however it got there, it turned out just perfectly in the eyes of both happy clients and one happy jeweller.