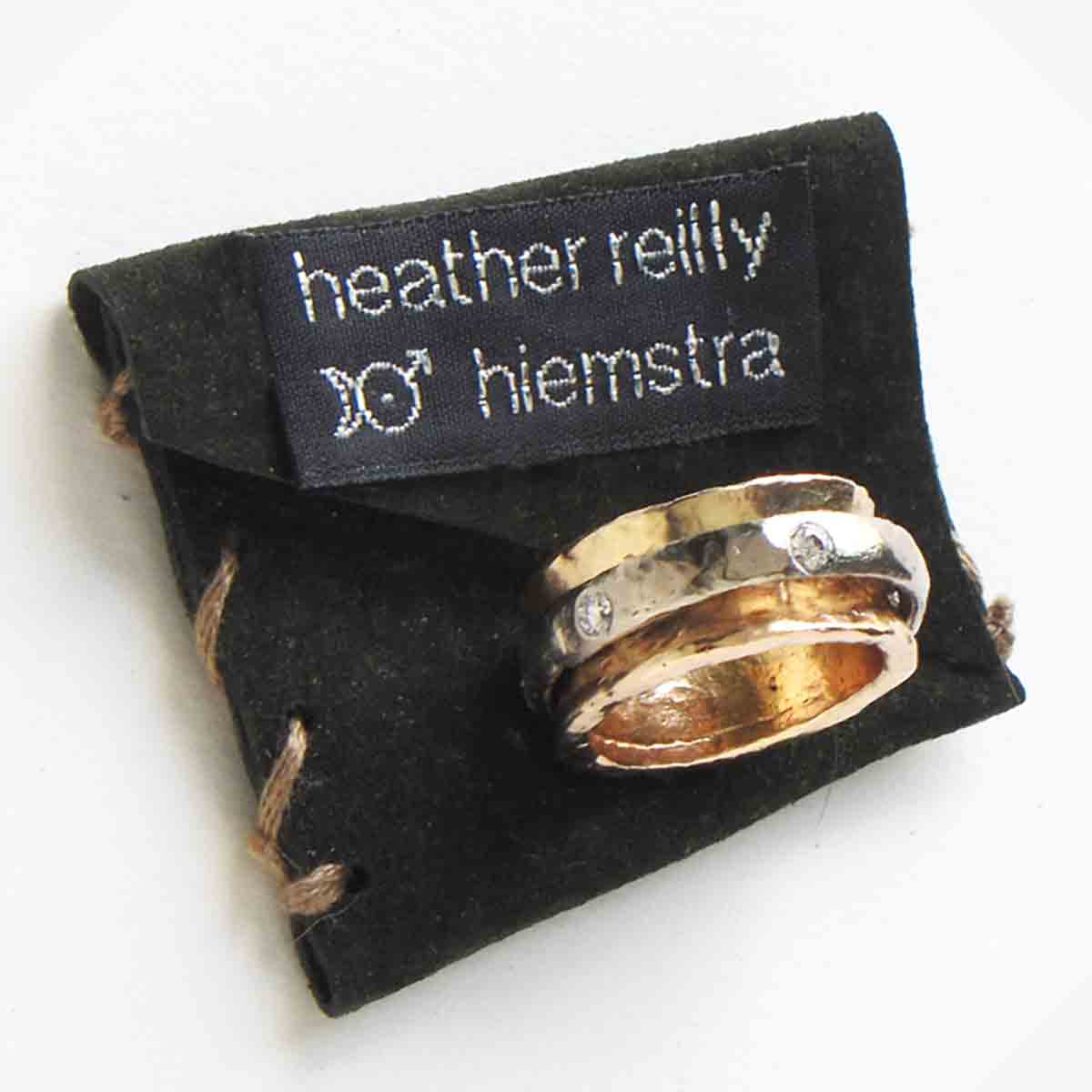 a different kind of rolling ring
this is a very different kind of rolling ring design, and one of my all time favorite custom ring creations.
I have always had a penchant for the unusual, and so it seems fitting that so many of my commissions (like this one) start out with…"so many jewellers have turned me away, said they couldn't make this for me!"
when a prospective client finds me and leads with that story, I almost have to say, "Sure, I'll give that a go…"
is there a better way to figure something out?
this ring was no exception. she wanted a band that would roll atop another band – ok.
yes, I could forge the yellow gold concave band. no problem. and yes, I could forge a band the would roll atop the gold without coming off.
so far so good
she was set on the metals we would use, however, and here is where I put up a bit of a fight. she was adamant: white gold.
ugh.
white gold is the most unforgiving, unmalleable, brittle (read, hates to be hammered) metal. I was quite sure there was no way I was going to be able to perfectly form the white gold band over the yellow gold and suggested sterling silver instead.
she insisted and I worked it out — and this ring came out really cool!
the white gold band somehow joined itself and gave me a beautiful simple seam which I soldered and thus joined the bands forever. the rolling aspect is really lovely, and gives the ring a whole new dimension.
I've since experimented with this concept in sterling and while its definitely easier, its not quite the same creative satisfaction as meeting an 'impossible' client request.
I do love my clients, especially the ones who give me good reason to push my boundaries!