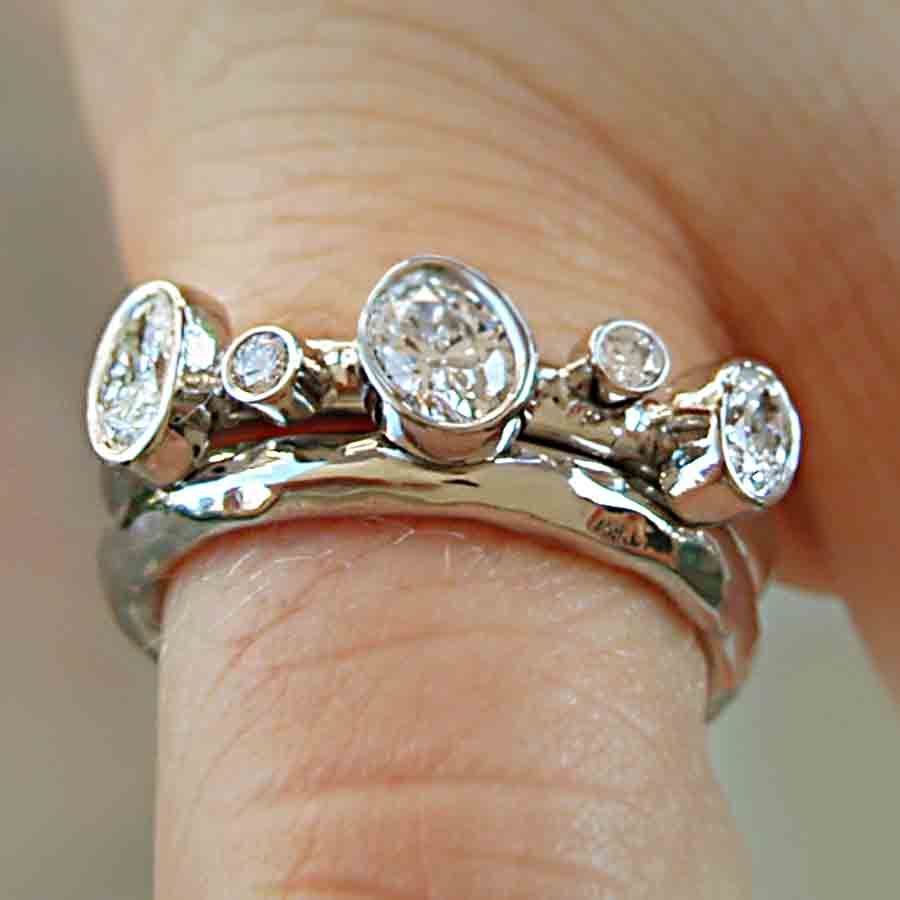 hand forged platinum engagement ring
hand forged platinum engagement ring, polished up so brilliantly…
oh I love these rings!
engagement ring and wedding band design collaboration between italian architect bride and me. the groom was well acquainted with my style and had suggested me.
3 oval white diamonds, .33 ct each and two rounds, .08ct each.
john and I delivered this wedding set to the bride and groom in spain for the event itself. while traveling I spied a gucci ring in a strikingly similar fashion, thus I have always suspected this was the inspiration for my italian bride.
I wore the rings over (always wear your jewelry while traveling!) and fell so in love with the set. on it's own, the wedding band is so simple, yet it has enough presence, enough weight, to hold it's own. that said, I welded these bezels onto the band so those little babies ain't going nowhere.
now 17 years old, I would love to see how these platinum rings have weathered time…. this kind of forged platinum always takes on a life of it's own after years of wear.