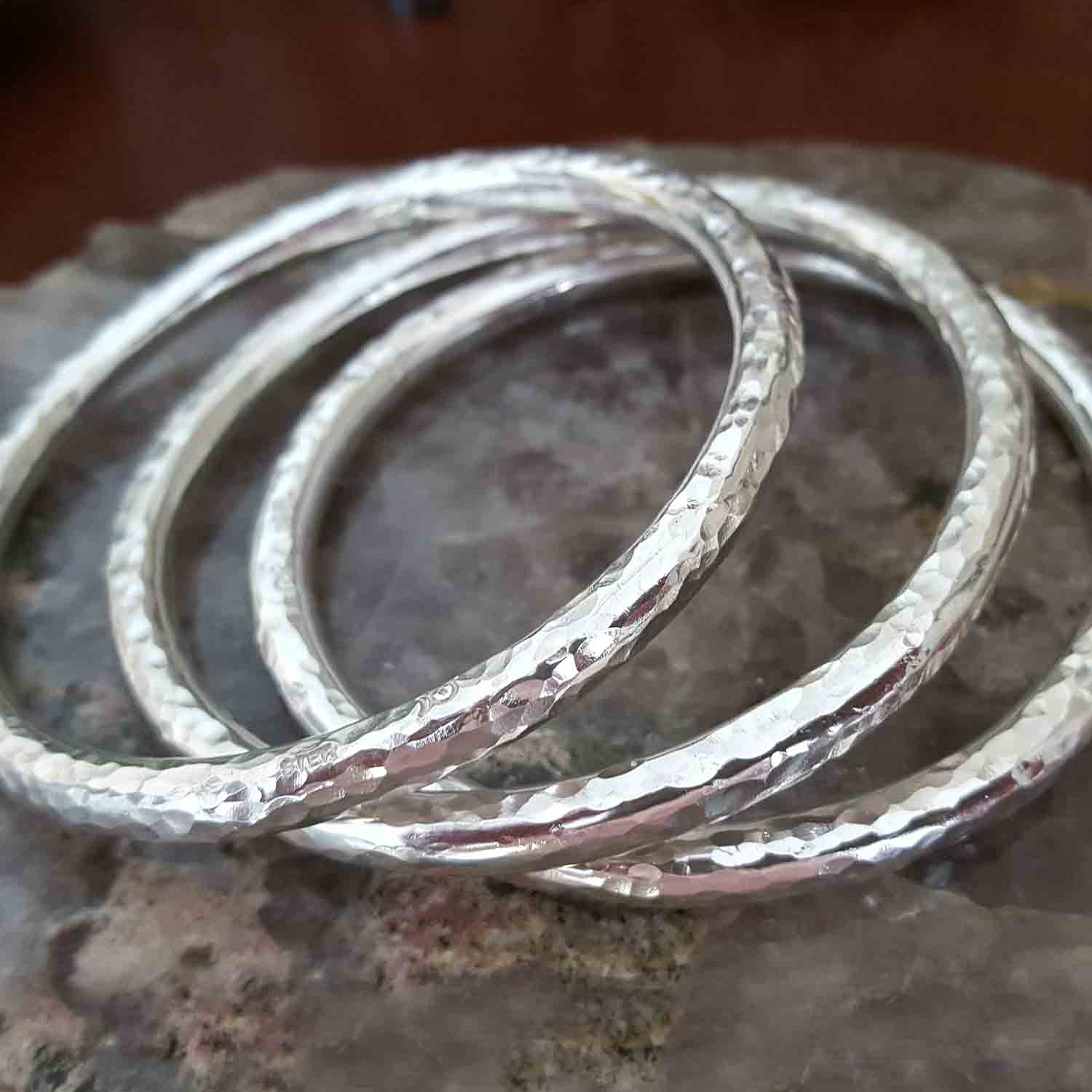 hand forged sterling silver bangles
often I have said that as long as I have my hammer, I will never need therapy. these hand forged sterling silver bangles are proof.
forging them is so primeval for me. solid, yet so malleable, the sterling forms so gently under careful heavy hammer blows. and them comes the task of making the bangles the exact same size, the same thickness (in this case, 4g round, 5mm) with consistent hammer texture throughout the trio of bracelets.
these three forged bangles were a christmas gift, an old client appears after years and orders three bangles for his wife. solid, heavy, a real presence on the wrist. I myself wear multiple bangles…and both my husband and children always say…it is how we know where you are.
bangles are not for everyone, but if they are for you…well you know then.
oh and while we are on topic, I encourage you to allow me to forge your bangle to be as small as possible, just enough to get over your wrist. this way the bangle is comfortable for constant wear. not banging around too much. this is the key to a long and happy relationship with bangle bracelets. I am living proof :)