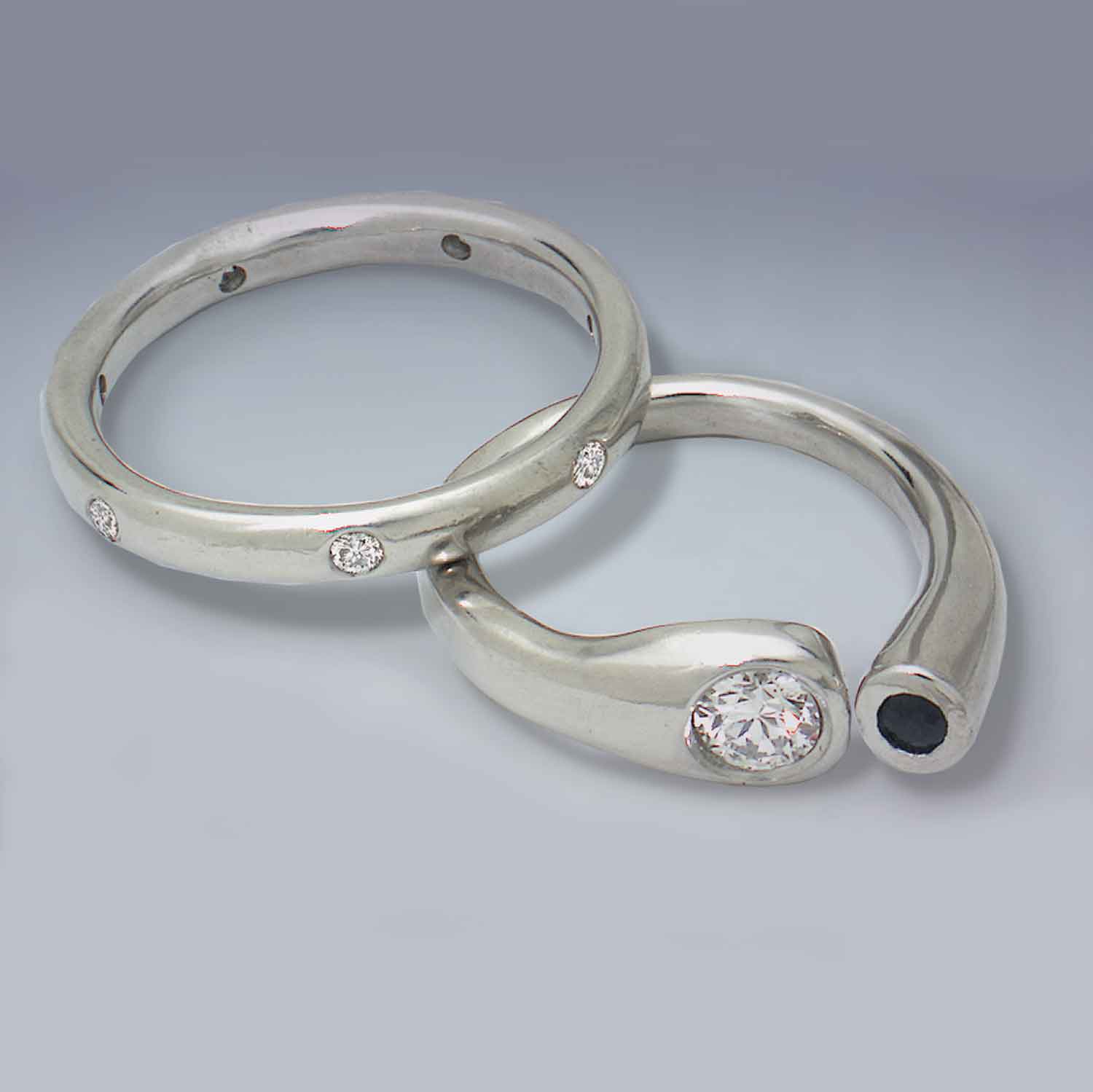 platinum diamond rings
these platinum diamond rings were forged in response to stones that came to me by way of other projects, and gave me reason to try something different with diamonds and that sapphire in the end of the ring on the right.
I've always loved infinity style rings, with diamonds spaced evenly all the way around the band. this was before i had made so many infinity concept rings for my clients over the years, so the ring on the left was easy – I had a parcel of 7 lovely little matched diamonds kicking around my bench at the time that probably should have been returned to my dealer. I had some extra plat and a few extra hours.
the ring on the right started with the big white diamond – a one-off on my bench, very sexy, but nothing to go with. I forged out the sort of teardrop end as a setting for the stone and still like it, but it didn't really take off anywhere in my work.
the sapphire was also an orphan. setting it in the blunt end of the ring is an idea I have played with many times before and since in my hand forged bangles and bracelet, usually with white diamonds and stones that catch more light.