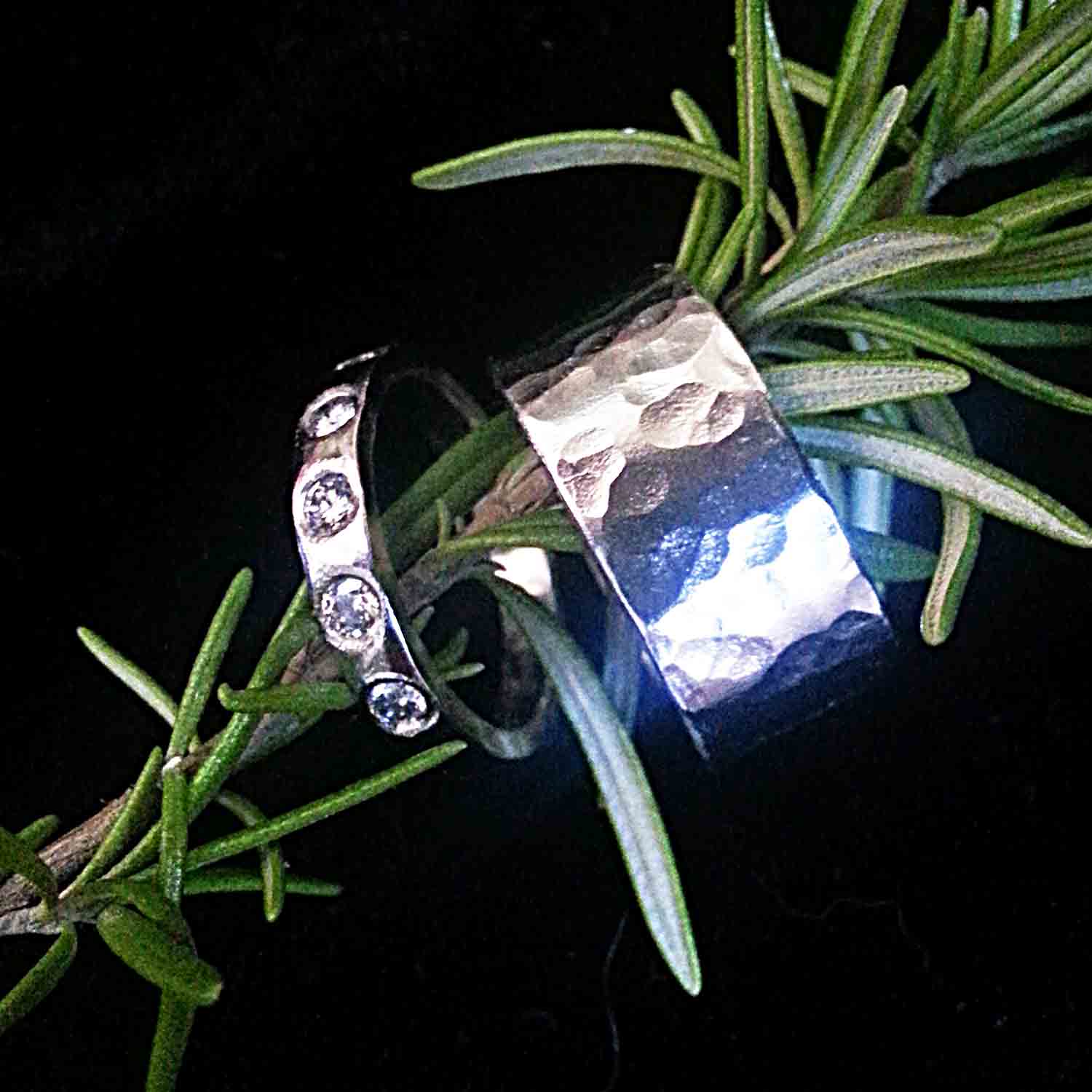 platinum wedding ring set
this is a classic platinum wedding ring set for me.
I have seen these rings many years after the forging and they always, always! have the most unique patinas… life wearing away at your metal. I love to leave the rings full of hammer marks, polished smooth and shiny, but full of depth – a unique feel you can only get with hand forging.
his ring measures 10mm wide and 1.5 mm deep. you could go to 1mm depth, but the 1.5 gives you enough to ensure a lifetime plus some. platinum is an extremely dense metal, however it is also soft. this makes it malleable and just perfect for forging.
her ring measures 4mm wide and features seven 10pt diamonds. I always encourage brides and grooms to attach some significance to the number of stones we set…simple and significant.