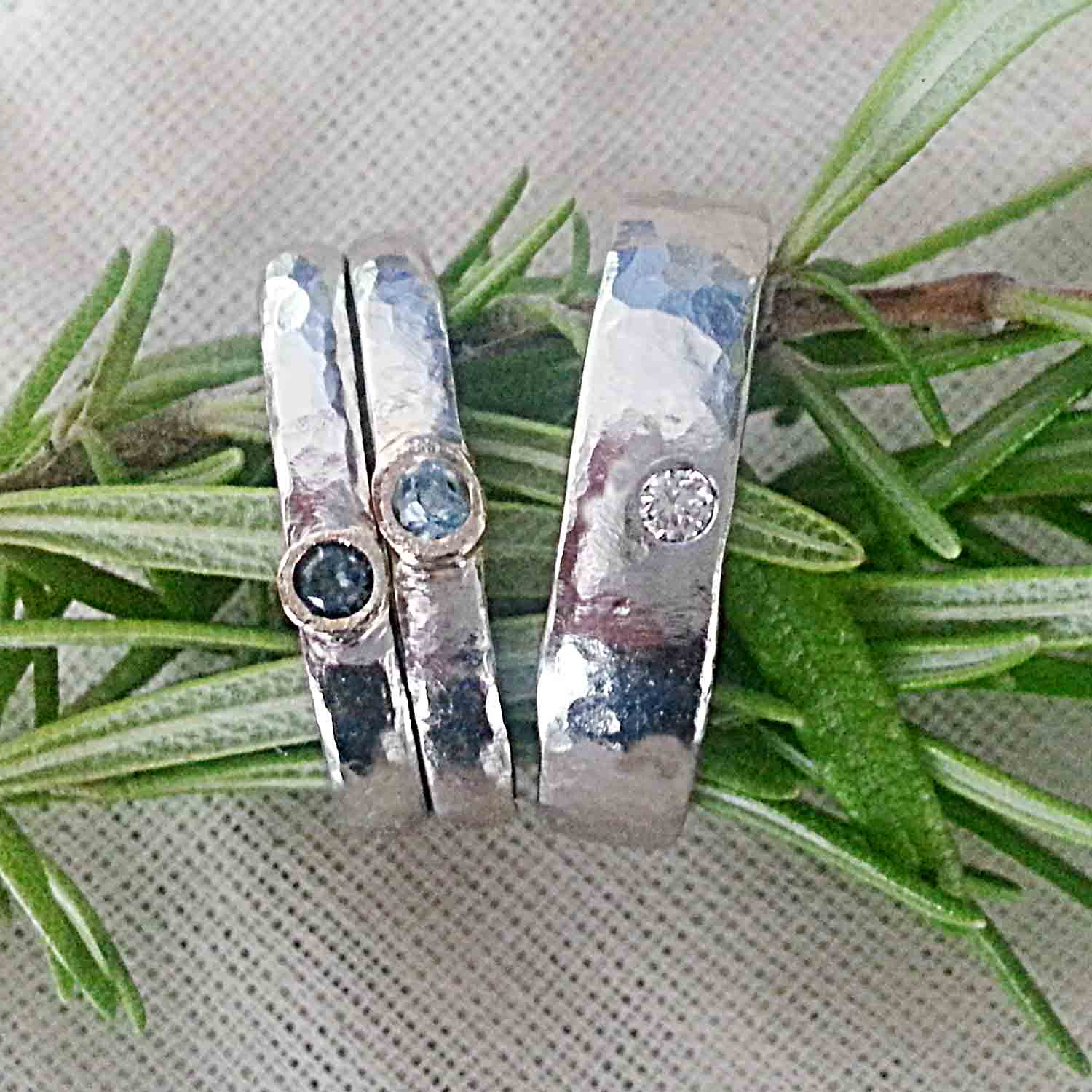 platinum wedding rings
I will never ever forget how these platinum wedding rings came to be.
One day I receive an email from a woman asking me if I would make her wedding rings. She and her beloved had been together for many years and finally wanted to officially tie the knot. Problem was she had been turned down by a number of jewelers already.
The reason why? Because they are two women.
My heart broke in a million pieces when I heard this — sometimes, humanity makes me feel ill.
Needless to say, I put all of my heart into making this wedding set for them and they could not have been easier or kinder to work with in creating these hand forged platinum wedding rings.
The single band with a flush set white diamond measures 6mm wide, 2mm deep. The duo also measures 6mm wide (each band 3mm) with two bluish/green tourmalines set into 18k yellow gold bezels.
She wanted something to remind her of her love for the sea, so the blue/green tourmalines fit the bill perfectly.
I wish them a lifetime of happiness and when the marriage equality laws were upheld in the Supreme Court, I sent them a special message of joy. one of the best parts of my job is to create everlasting tokens of love like these and I'm thrilled we as a society are finally on board with that same message across the land.