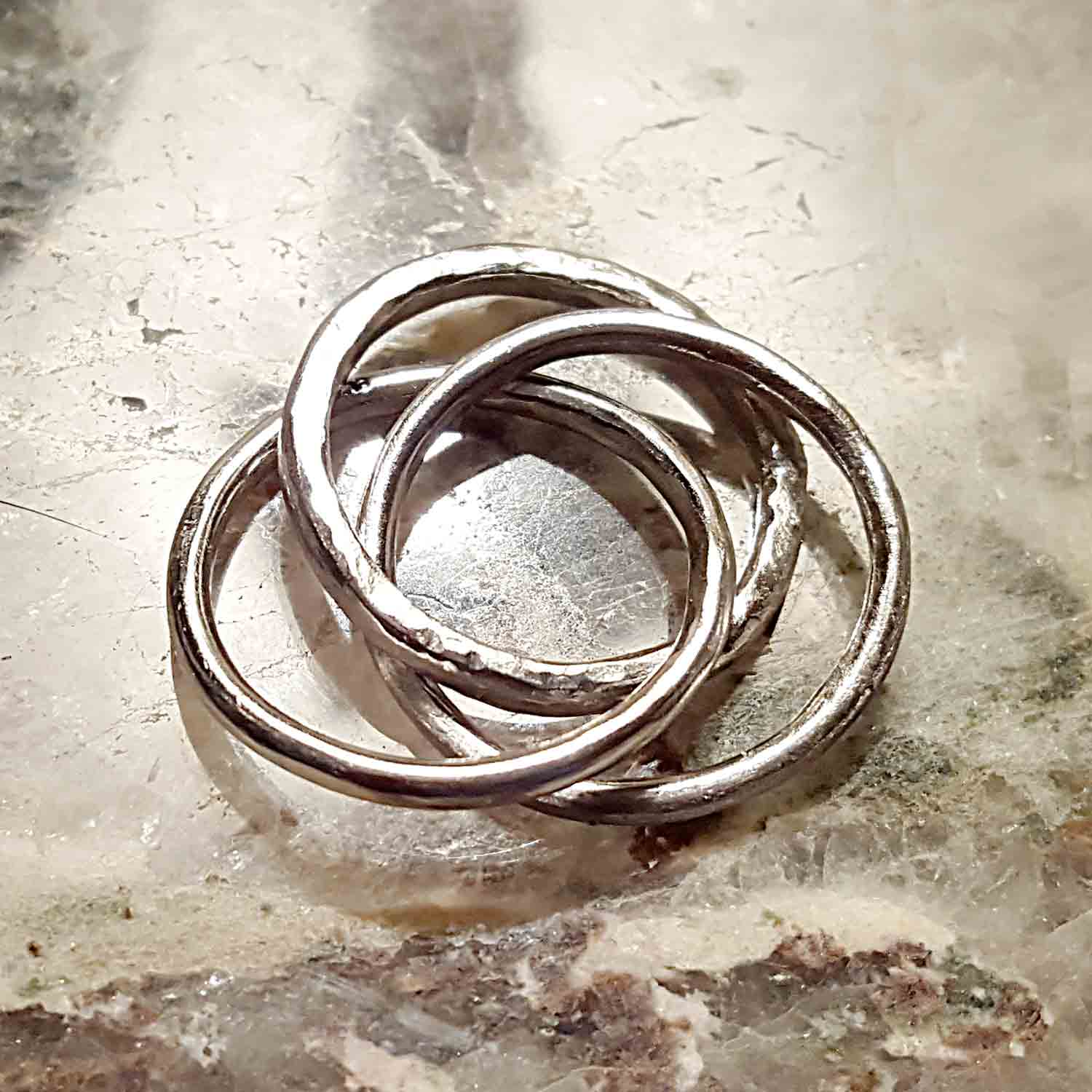 rolling ring in platinum
when I was sixteen, my parents gave me a cartier rolling ring. I still have that red leather box with the gold embossing and have treasured the ring for over thirty years.
so when one of my all time favorite clients came to me asking for a platinum rolling ring…her new "worry ring"…I was so excited!
this particular client has always been very specific…I love that. she already knew she wanted one band to be hammered, one smooth and brushed with a matte finish and one, forged but polished smooth and shiny.
so this ring being forged in platinum, required some careful pricing before quoting the job. I was going along, pricing out the ring to be a size 8 when my genius of a client emails me saying, don't forget to account for the intertwining of the bands!
ahhh. well damn, I hadn't thought this through properly and was about to make a colossal error in pricing!
without boring you with the details of my calculations, it turns out that I must forge the bands two american sizes larger to accommodate for the intertwining. to make a ring that is ultimately a size 8, I must forge the bands to be a size 10.
since then I have forged a few of these rings. the weight of the platinum is perfect, the ring rolls beautifully and hopefully it will become a timeless classic in my collection as well. thank you mr. cartier :)