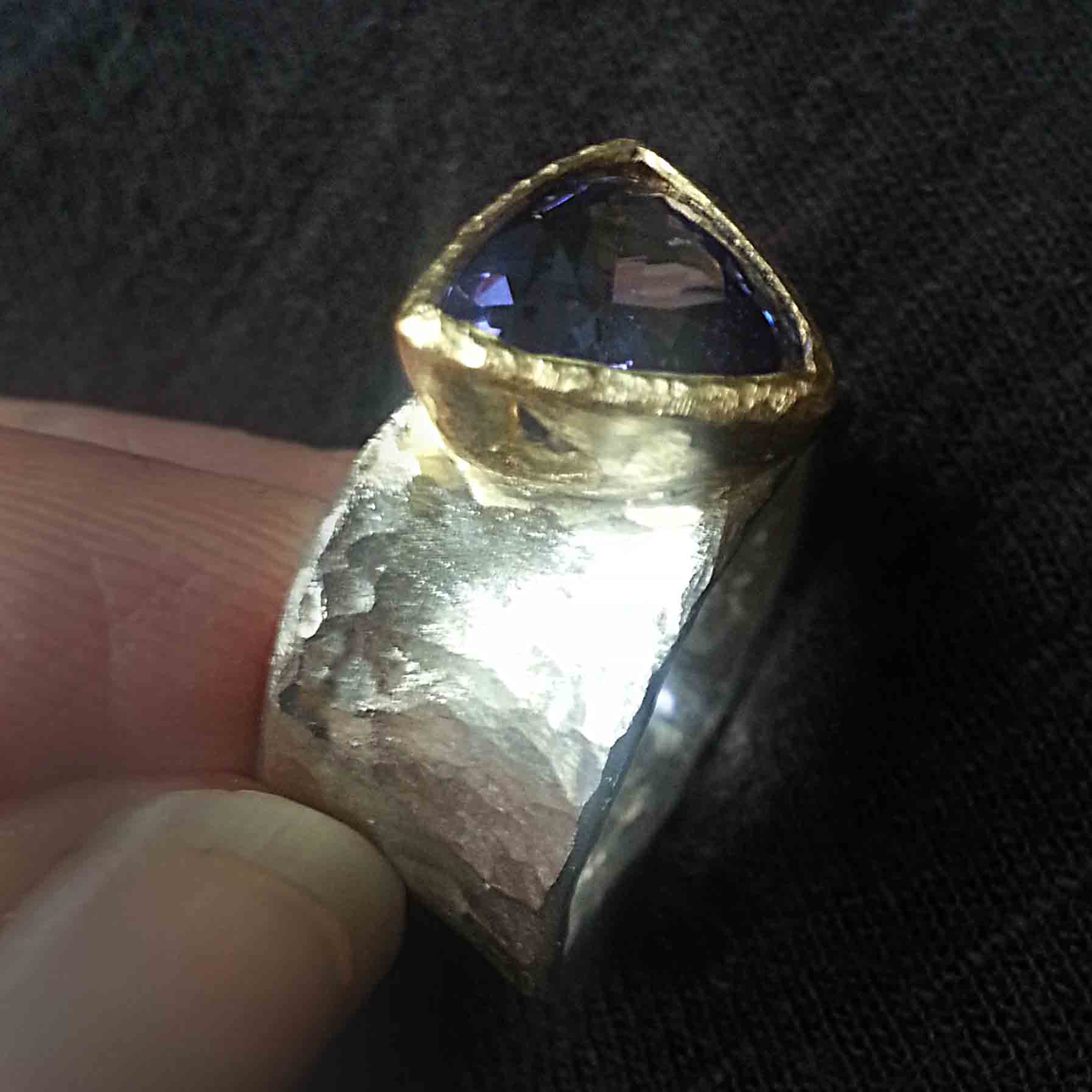 tanzanite ring in platinum & gold
this big huge gorgeous tanzanite ring commission really has it's own story.
my client took a pilgrimage to tanzania, the land of her ancestors, and purchased this stone. the mines have all since collapsed and many casualties later it is damn near impossible to purchase a genuine, untreated tanzanite of this size anymore.
so no pressure setting this baby.
while tanzanite is relatively hard, measuring 6.5-7 on the Mohs scale, it has what gemologists call, "perfect cleavage" in two directions, which makes it dangerous to set by my hammer method.
this is a pretty large hand forged platinum ring, measuring 12mm wide. the tanzanite is set into a hand forged 18k yellow gold bezel. I melted holes in the bezel to allow light to pass under and through the tanzanite thus allowing light to pass through this bluish purple stone, because after all, this tanzanite ring should be all about this stone…
she wanted the finish to be rough. I so love this, but don't often send out jewellery with this rough texture. you have to want this, though it does, I have to say, wear the most beautifully over time.
when i polish it all to a fine shine first, the scratches from life are what appear first.
when you start out a bit rough, though, the first thing you notice is how life polishes your jewelry, which is all this stone needed from me.