Sale!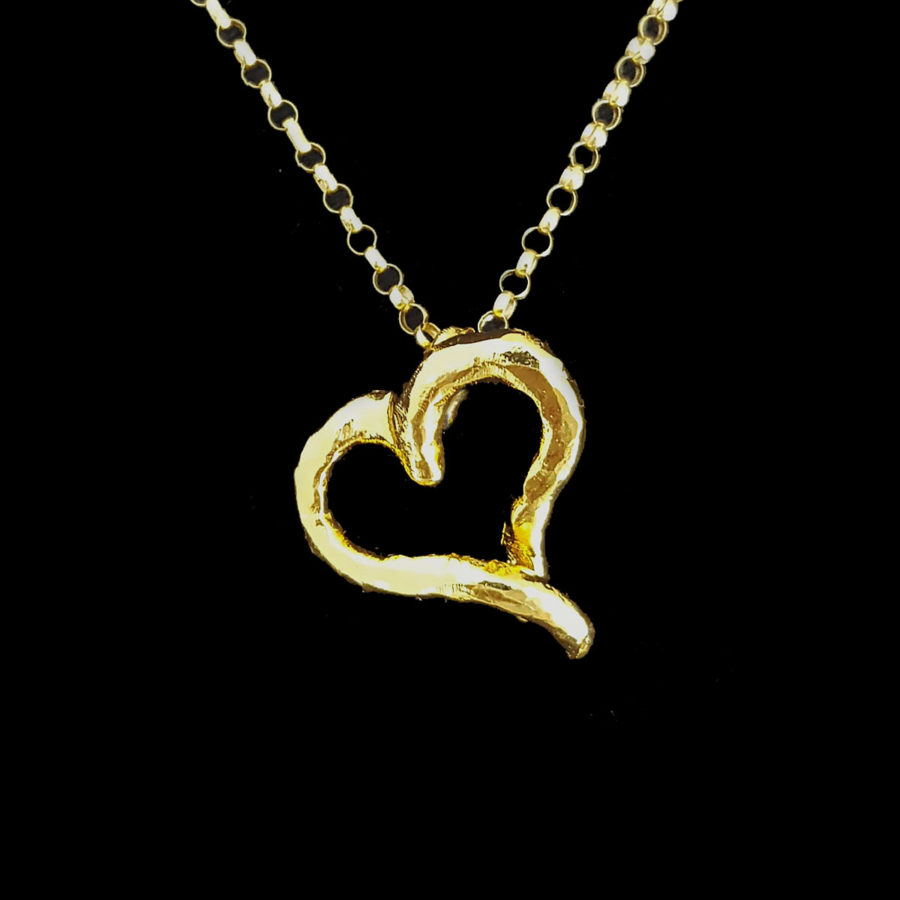 heart charm pendant in gold vermeil
So many people asked me for a heart charm pendant, hand forged in my style, after my work was featured on a "Today" Show Steals and Deal segment in 2012.
I had never designed or experimented with a heart before, thinking there were so many versions already out there at so many different price points (just google 'heart charms') that who would need another one?
but like I said, *so* many people asked…
It took me a while, but here finally is a heart I *love* (I had to make a few different ones before I sold myself on the idea :). each gold vermeil charm is cast in solid sterling silver and then plated in 14k gold, making them an affordable but also durable alternative to solid gold.
I did a few of these in solid 14k gold on commission, too – if you're interested in that, just let me know.
Only 1 left in stock