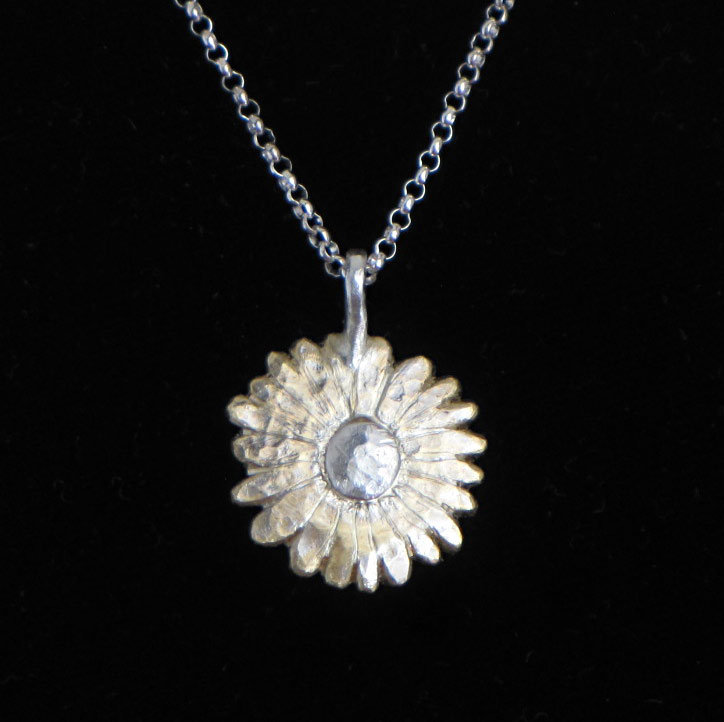 sunflower pendant, gold vermeil on gold vermeil chain
as sunflowers grow and bloom, they turn their bright faces to follow the sun each day.
really, they symbolize the sun itself, conveying warmth, happiness, adoration & longevity.
originally crafted to honor my daughter's early childhood teachers in the 'sunflower classroom', the sunflower pendants are now available to everyone.