Sale!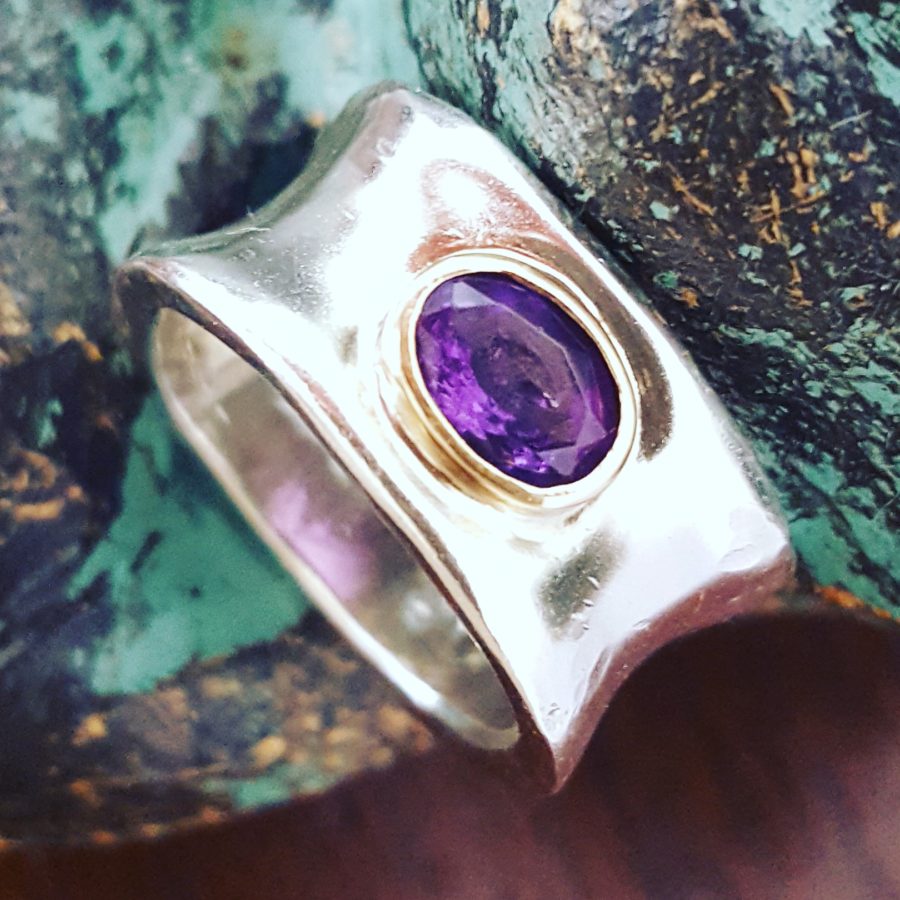 sterling silver amethyst ring
the hand forged, concave band featured in this chunky sterling silver amethyst ring has become something of a signature piece for me.
measuring approx. 10mm wide this ring features a deep purple oval amethyst set into a hand forged 14k yellow gold bezel
I love nestling gems down into the shallow yet wide gulley of this buttery solid sterling ring. a solid 14k yellow gold bezel highlights this beautiful deep purple amethyst.
this ring is wide, and thus fits a range, size 6.5 – 7
this ring was originally created as a sample for submission to the Sundance Catalog,year 2000… so this amethyst has been around for awhile!
i set a rainbow of faceted semi precious gemstones for their collection, featured under my own name in a myriad of hand forged designs… back then I considered it to be quite the honor, I had loved the catalog for years. they loved the blacksmith jeweller story :)