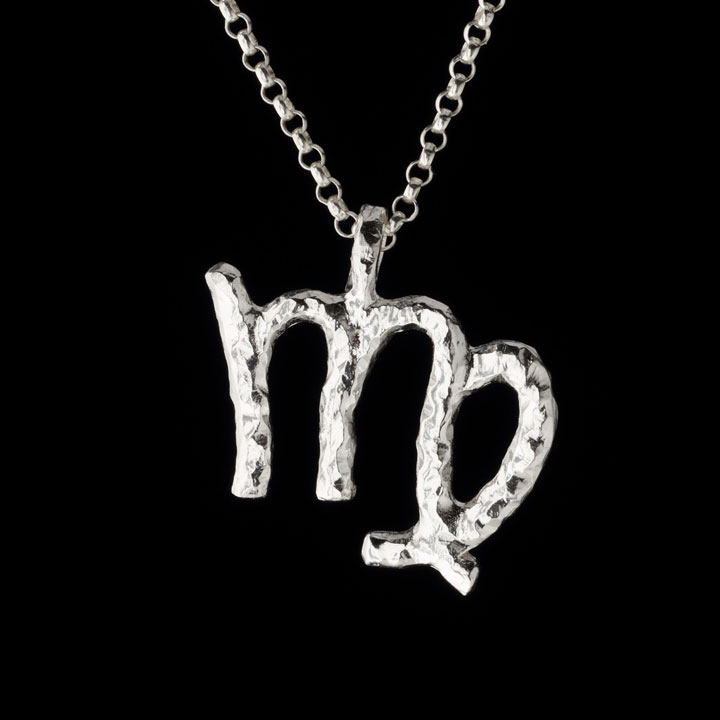 virgo zodiac charm pendant in sterling silver
with birthdays from august 22 to september 21, virgos are sexy, shy, and meticulous.
their symbol is the virgin and their element is earth.
virgos are ruled by the mercury.
I personally hammer each of these charms so that no two are alike. the hammered texture captures the light beautifully and the solid sterling rolo chains accentuates the hammered texture
and finally, I package each necklace individually so that you have a beautiful gift, ready to give
Thu, 20 Jul 2017 18:12:20 +0000: Virgo Horoscope for Jul 20, 2017 - AstroSage.com Daily Horoscope for Virgo
Listen to some soothing music to get rid of tension. Monetary gains will be from one than one source. Push problems off your mind and concentrate on improving your position both at home and amongst friends. Today you may be missing your beloved badly. Female colleagues will be highly supportive and help you in finishing pending jobs. Charity and social work will attract you today-You can make enormous difference if you give your time for noble cause. The day will test your patience in married life. Stay calm to keep things under control.