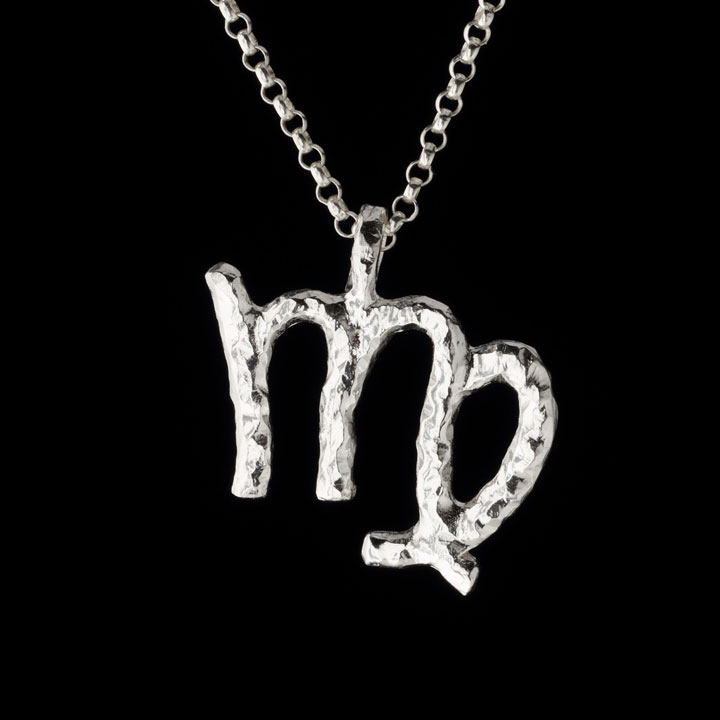 virgo zodiac charm pendant in sterling silver
with birthdays from august 22 to september 21, virgos are sexy, shy, and meticulous.
their symbol is the virgin and their element is earth.
virgos are ruled by the mercury.
I personally hammer each of these charms so that no two are alike. the hammered texture captures the light beautifully and the solid sterling rolo chains accentuates the hammered texture
and finally, I package each necklace individually so that you have a beautiful gift, ready to give
Fri, 28 Apr 2017 13:14:38 +0000: Virgo Horoscope for Apr 28, 2017 - AstroSage.com Daily Horoscope for Virgo
You need to sit back and relax today- and get involved in hobbies and things that you enjoy doing the most. You could find yourself in an exciting new situation-which will also bring you financial gains. A perfect day to fix up something exciting and entertaining with friends. You will have difficulty trying to make your mate understand your position. Take advantage of new moneymaking ideas that strike your mind today. Take care of your action and words as authority figure will be less understanding if you do something deceitful. If you took your spouse on a romantic date today, things will become better in your relationship.